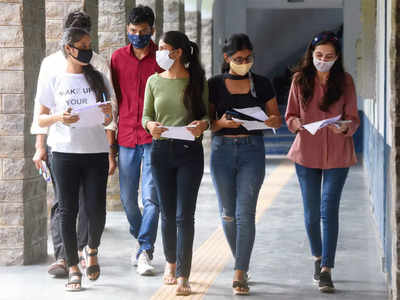 Why should Indian overseas aspirants choose to study Law in the UK? At which stage should they seek such opportunities?
Increasing numbers of Indian students are looking to study Law in the UK, falling into two main categories. Firstly, students who already have a Law degree from India may seek to study Masters in Law (LLM). This is a one-year PG programme in the UK (so shorter than in India, where LLM degrees are usually two years long), and opens up a range of international opportunities to students.
Secondly, students may come to the UK immediately after High School to study three-year LLB UG Law degree. This is particularly appealing as it is possible to gain a fast-track Law degree at an early stage, and this again generates several international opportunities. For students seeking to qualify as lawyers in India, several UK universities, including the University of Birmingham, have undergraduate Law degrees that are recognised by the Bar Council of India as the first step for qualifying as lawyers in India. However, students would still need to meet certain other requirements and pass the Indian Bar Exam.
Which are some of the core legal principles and practical skills imparted to students at your university?
The University of Birmingham offers a wide range of Law modules, covering the core principles of Law, but also a range of other more specialised areas. Particular academic strengths of the Law School include International Commercial Law, Environmental Law, Human Rights, International Law and Law & Technology.
The University also places a strong emphasis on extra-curricular activities to support students in developing the practical skills required to work as successful lawyers or in other professional careers. Through our Centre for Professional Legal Education, students have opportunities to undertake activities such as internships, voluntary legal work and advocacy. In addition, due to the international focus of the Law School, we offer all students the chance to participate in free International Summer Schools focusing on legal practice in a range of countries worldwide including India, Singapore, Canada and Dubai.
How can a UK Law degree value-add to students' CV at a global level?
A UK Law degree has considerable value for students, although this works differently across postgraduate and undergraduate programmes. The main attraction is the quality of UK Law Schools, and the use of English Law worldwide, meaning that an English legal qualification provides a valuable launchpad for future careers. In addition, all students completing a degree in the UK can apply for a two-year UK work visa on completion of their studies, which creates the potential to 'stay back' and develop a career in the UK, gaining further useful international experience.
Students opting for a master's degree in the UK are usually doing so with the aim of gaining a well-recognised international qualification, which will open up additional career opportunities in the UK, India or other countries across the globe. A UK master's degree in itself does not qualify students to practice in India – instead, students would usually qualify in India on the basis of their undergraduate degree.
Will international student mobility be on the rise, for that matter, has the Fall intake across streams registered pre-Covid numbers at your university and elsewhere?
The UK has seen a substantial increase in international student mobility in the last twelve months and this is projected to continue and increase further, exceeding pre-Covid numbers. Despite the challenges of Covid, University of Birmingham has been offering a full campus experience to students since September 2021. This has been appreciated by students, who enjoy the opportunity to attend classes in person again.
Every year hundreds of Indians go to the UK to study law. What were the numbers like in the last two years despite Covid impacts, and the subsequent re-introduction of work visas?
The number of Indian students studying Law in the UK has significantly increased in the last two years, and Indian students are projected to overtake Chinese students as the largest group of international students in the UK. A particular attraction seems to be the re-introduction of post-study work visas in 2020, with around one third of applicants for these visas in 2022 hailing from India originally. Therefore, students benefit not just from the academic experience of studying at a leading UK University, but also the career-enhancing opportunity to gain international work experience both during and after their studies.
India is opening its doors for dual degrees. Can that have any bearing on the Law courses being offered by the UK Universities?
This is a very welcome development, and University of Birmingham is exploring opportunities to partner with Indian law schools on joint educational initiatives. One particular consideration here is ensuring that programmes meet professional requirements for legal practice in both countries, which requires careful planning.
FOLLOW US ON SOCIAL MEDIA
FacebookTwitterInstagramKOO APPYOUTUBE