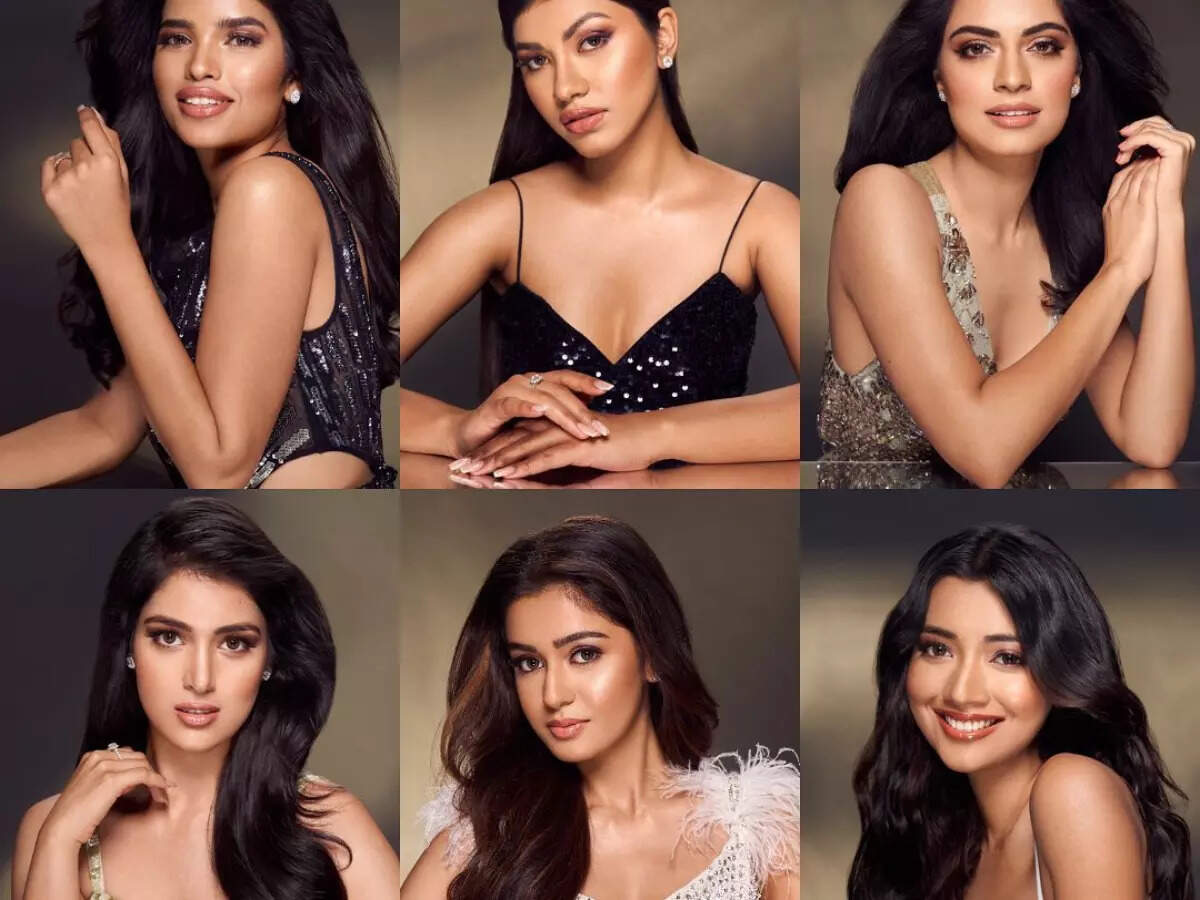 Femina Miss India 2023 Awards Night event served as a glamorous night to introduce the 30 state winners who graced their first walks as state winners showcasing their rills, fluff, and the finest looks at the sub-contests of Times Miss Rampwalk and INIFD Miss Talented. The glamorous evening saw the who's who of fashion industry and was lit up by the presence of many celebrated personalities, the ownership of Miss World Organization – Mrs Julia and Steve Morley, and the reigning 70th Miss World Karolina Bielawska to name a few.
The pageant kickstarted a national search to choose delegates from 29 states (including Delhi) and a collective representative for the Union Territories (including J&K), totalling 30 state winners, who are presently undergoing rigorous training & grooming drills, facilitated by renowned Industry experts, and will be competing at the grand finale stage.
The 30 state winners walked down the ramp showcasing the stunning collection from fashion designer, Sahil Kochhar. The collection was an ode to the Stars In Making", featuring the signature 3D appliqué embroidery teamed with hand-cut sequins and handpicked elements put together in a glamorous fashion.
The stage was further set ablaze by the dance number performed by Elli AvrRam and Kathak Rockers. Miss India Organisation also launched the Coffee Table Book on stage with Neha Dhuipua, celebrating the legacy of Miss India that has empowered women for 59 years. The show was anchored by Sachin Kumbhar who kept the audience engaged and entertained. The state winners competed for two sub-contests namely Times Miss Rampwalk & INIFD Miss Talented, judged by an elite panel comprising Neha Dhupia, Bosco Martis, Sahil Kochhar and Pallavi Mohan. In conclusion, state winners were gratified with exciting prizes for winning various sub-contests that were conducted during the course of the pageant. The event was a great success and gathered appreciation from all quarters.
Here's the list of sub-contest and the winner names.
1. VLCC Miss Beautiful Skin: Navya Naveen Kalra – Femina Miss India Union Territory 2023
2. VLCC Fit & Fabulous: Shyna Choudhary – Femina Miss India Punjab 2023
3. Trends Miss Style Icon: Thounaojam Strela Luwang – Femina Miss India Manipur 2023
4. Trends Miss Fashion Quotient: Navya Naveen Kalra – Femina Miss India Union Territory 2023
5. Manipur Tourism Miss Eco Warrior: Anushka Lekharu – Femina Miss India Assam 2023
6. Colorbar Miss Glamourous Look: Thounaojam Strela Luwan – Femina Miss India Manipur 20237. ORRA Miss Shining Star: Nikeet Dhillon – Femina Miss India Himachal Pradesh 2023
8. Rajnigandha Pearls Miss Goodness Ambassador: Pratika Saxena – Femina Miss India Madhya Pradesh 2023
9. Mohey Miss Photogenic: Megan Edward – Femina Miss India Karnataka 2023
10. INIFD Miss Talented: Shayna Chaudhary – Femina Miss India Punjab 20203 and Tana Puniya- Femina Miss India Arunachal Pradesh 2023
11. Niine Miss Congeniality: Urmila Chauhan – Femina Miss India Telangana 2023
12. Bennett University Miss Sudoku: Navya Naveen Kalra – Femina Miss India Union Territory 2023
13. Bennett University Miss IQ: Meharmeet Kaur – Femina Miss India Haryana 2023
14. Times Miss Body Beautiful: Shreya Poonja – Femina Miss India Delhi 2023
15. Times Miss Rampwalk: Christeena Biju – Femina Miss India Kerala 2023
The 30 state winners will further compete to win the title of Femina Miss India 2023 at the Grand Finale, which will be held on the 15th of April in Manipur. The winner of VLCC & Trends co-present Femina Miss India 2023 hosted by Manipur Tourism co-powered by ORRA Fine Jewellery, makeup partner Colorbar Made for Magic & co-powered by Rajnigandha Pearls will represent India at the Miss World pageant. Winning the title of Femina Miss India not only brings fame but also the opportunity for the winner to live in the Maximum City – Mumbai – the entertainment and glamour capital of India, in addition to getting awarded with a talent management contract with Times of India.
Continuing the legacy that saw Six Miss Worlds who made us proud by marking their presence on the globe- Reita Faria (1966), Aishwarya Rai (1994), Diana Hayden (1997), Yukta Mookhey (1999), Priyanka Chopra (2000) and Manushi Chhillar (2017), the country awaits the crowning of the new title holder, who could take the legacy of our great nation forward.