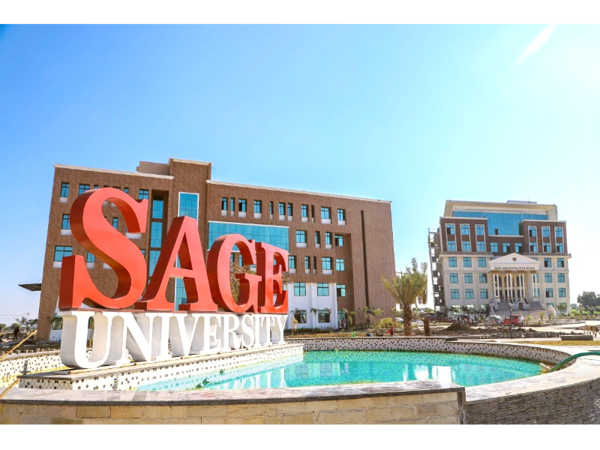 Sage University bhopal Campus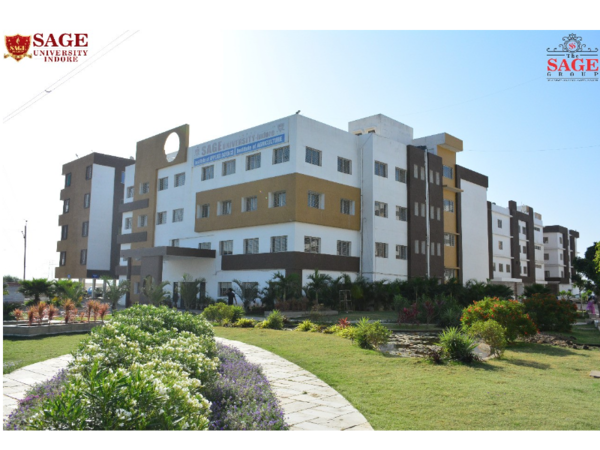 Sage University Indore Campus
Today, design is emerging as a global profession. Previously, the design was regarded and acknowledged as a technique that could be used to tackle specific problems in design, development, manufacturing, marketing, and the human environment in general. Today, design has defied all conventions and given new meaning to the arts and artistry. The design process has begun to impact and drive psychological, social, cultural, and symbolic demands, in addition to influencing and driving material needs. The School of Design, which is part of SAGE University at Bhopal & Indore, has immensely aided students in learning the fundamentals as well as the intricacies of the design process and creating masterpieces in the field of design.
Young and creative minds may represent and contribute to the poised and impactful process of design thanks to the inventive, creative, expressive, and open atmosphere that our design curriculum has developed. At SAGE University Bhopal & Indore, we provide modern and cutting-edge facilities so that students and aspiring designers may stay current and advance in the design industry. SAGE University offers you a well-designed Academic framework that will get you ready to master sustainable design methods and fosters an environment where you may develop, adapt, and showcase your abilities in a professional setting.
THE ART OF EFFECTIVE LEARNING IS CRAFTED IN SAGE SCHOOL OF DESIGN
Experiential learning occurs when students "learn by doing" and reflect on their experiences. Experiential learning activities include hands-on laboratory experiments, internships, practicums, field exercises, study abroad, undergraduate research, and studio performances. Well-planned supervised, and graded experiential learning programs can enhance academic inquiry by fostering interdisciplinary learning, civic participation, career development, cultural awareness, leadership, and other professional and intellectual talents. In the School of Design at SAGE University, students can engage academically, creatively, emotionally, socially, or physically in dynamic experiential learning. This intellectual exposure helps them to learn from natural outcomes, mistakes, and successes.
INDUSTRY-READY DESIGN CURRICULUM AT SAGE UNIVERSITY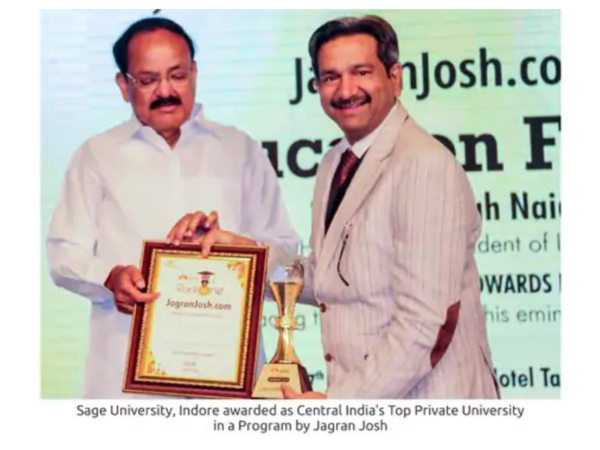 SUI Awarded Top Private University
SAGE University in Bhopal & Indore is home to the renowned Sage School of Design. Sage University focuses on turning your ideas into reality. Students are taught how to envision, idealize, and integrate the basics of design at the School of Design.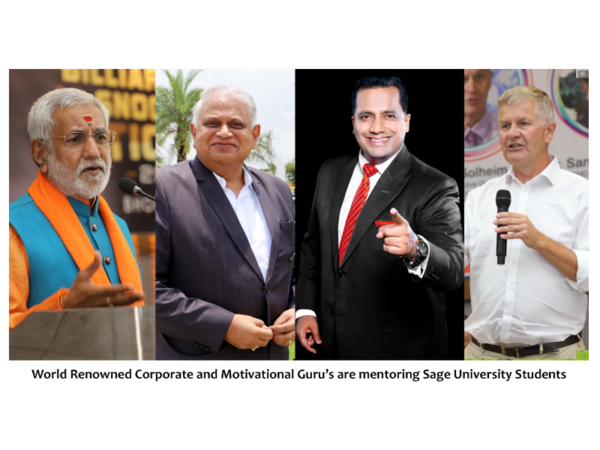 This institution fosters a happy relationship between the design community and the young brains seeking to become designers by appreciating the genesis of handcrafted work. An integrated approach to design, technology, management, and communication makes up the majority of its curriculum. The goal of the course is to expose applicants to the intricacies and subtleties of various sectors of the apparel industry. The goal of SAGE University's Design program is to offer educational leadership that will help to shape the twenty-first century.
SAGE University (A Unit of SAGE Group) is an association of academic and research-based universities and institutions in Madhya Pradesh, India. Academic institutions are concentrating on a small number of crucial, carefully chosen teaching and research initiatives in the designing department. To stay up with social, economic, and technical developments as well as the growth of multidisciplinary approaches to information generation and distribution, new study topics and activities are being developed in our schools.
SAGE school of design provides the best fashion designing course in Bhopal is forever committed to ensuring the holistic development of all of its students, and some of the additional benefits include innovative laboratories, freedom of teaching approach, and rewarding one's skills through competitions and exhibitions. Fashion, textile, interior design, and product design are all fields where design education is encouraging creative knowledge and abilities. While we firmly support academic excellence, we also think that one of the most important jobs of our university is to prepare our students for the skilled labor market. Our goal is to create well-rounded individuals who can think rationally, autonomously plan, artistically develop, and work objectively.
DESIGN THINKING: AN EFFORT FOR INNOVATION WITH STYLE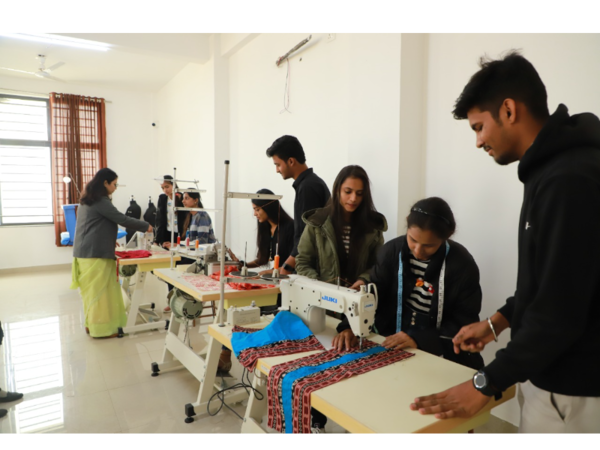 At the School of Design, our goal is to create, preserve, and support a top-tier university. For this endeavour, we want to use effective integrative teaching approaches motivated by creativity and curiosity to make studying design more enjoyable.
To broaden the definition of what constitutes work in fashion technology, other professions and possibilities have been created, including, Colleges and Universities, boutiques, clothing store chains, several export-related companies, fashion show organizers, jewelry companies, textile mills, media companies, leather companies, Retail Manager, Assistant Designer, Stylist Entrepreneur, Pattern Maker, Fashion Choreographer, Pattern Cutter, and Grader, Fashion Merchandiser, Quality Controller, Production Manager, Design Manager, and Fashion Stylist.
SAGE SCHOOL OF DESIGN AND EXPERIENTIAL LEARNING
Students who enroll in the Diploma in Fashion Design program learn about fashion and its artistic processes. Students are supported in questioning the breadth of their creative practice and encouraged to build their own creative identities. The students' study and practice of the fashion industry's changes and emerging trends are made possible by this course. Students are taught to lead effective creative practices that are dependable and responsible in their real-world application through the course's unique and experimental methodology.
Through actual projects, outside competitions, and partnerships with industry specialists, the course has good connections to the industry. Many of our teachers are visiting from professional fields, so practice and instruction in the course follow the most recent industry standards and fashion trends. The broad faculty base gives a wealth of practical knowledge to the classroom. You work on producing original and Trend-setter Fashion designs thanks to studio-based coaching. The B. Des. in Interior and Space Planning Design program strikes a balance between inventiveness and considerate, practical design thinking. Our students are problem solvers and researchers that create healthy indoor and outdoor spaces that are ecologically sound and sustainable. The focus of the B. Des. in Interior and Space Planning Design is on the designing and planning of expressive implementation of integrated research and analysis of market trends that integrate indigenous knowledge.
Sage Group – Centre of Excellence where Dream meets Opportunity
The Sage Group, is a leading Educational Group of Central India Since 2003, are distinguished by current student-centric teaching methods, experiential learning, and research-based learning. So far, the university has had 60000+ Alumni, 45000+ Placements, 150+ awards, 1000+ qualified professionals, and over 150 Memorandums of Understanding (MoU) with national and international organizations to promote greater employment and educational quality.
Best in class and leader in Training and Placements: The SAGE Group's Educational Institutions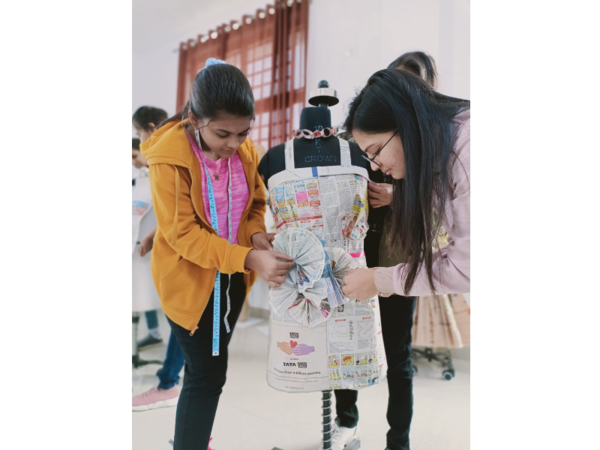 SAGE Group – CRC's Training and Placement Cell works with major companies in growing industrial sectors. According to Er. Sanjeev Agrawal, CMD of the SAGE Group, students from our universities are placed in firms such as Google, TATA, Walmart, Infosys, Wipro, Adani, and other MNCs, and many students receive internships in famous organizations. Placements, both for final positions and summer internships, are an important element of the University's annual schedule of events. This year's Jobs brought honors to SAGE universities, with 375+ firms from various industries visiting campus and granting placements to 2200+ excellent students.
SAGE Career Day 2022 was a celebration of student accomplishment. Leading companies around the world have chosen our students, including Asian Paint, Wipro, Cognizant, Tata Consultancy Services, HCL, Accenture, Amazon, Microsoft, Infosys, Walmart, Morgan Stanley, WhiteHat Junior, Adani, Reliance, Capgemini, Global Logic, Zensar, Cogitate, Birlasoft, APISERO, Betsol, Harman, Yardi, Deloitte, Hexaware, Tech Mahindra. Moksha Jain, B. Tech CSE student from the Sagar Group of Institutions, received the highest package of 23 LPA from Walmart Global TechIndia. Shilpi Dubey bagged 11 LPA from Morgan Stanley, Mayur Donge received 9.5 LPA from Infosys, and Rohan Kumar Singh was placed at 8.5 LPA in Microsoft.
Sage Entrance Exam (SEE) 2022 – Rise and Shine
We are happy to announce that admissions for the year 2022 are ongoing. Interested students can apply on the university website. SAGE University Indore and Bhopal has a strict admission procedure, including the SAGE Entrance Exam (SEE). Students must score more than 60% in their 10+2 examinations to be eligible to take the entrance tests. Meritorious students will be awarded a scholarship for their relevant streams. Students who have scored more than 95% marks in their 10+2, regardless of the state or board will be given a 100% Scholarship by the University. Er. Sanjeev Agrawal, Chancellor of the Sage University told that we have established International standard Universities at Indore and Bhopal to bridge the skill gap, and deliver services as professionals and entrepreneurs that contribute constructively to the economy of our country. Students can visit the university web portals and for admissions and scholarship details.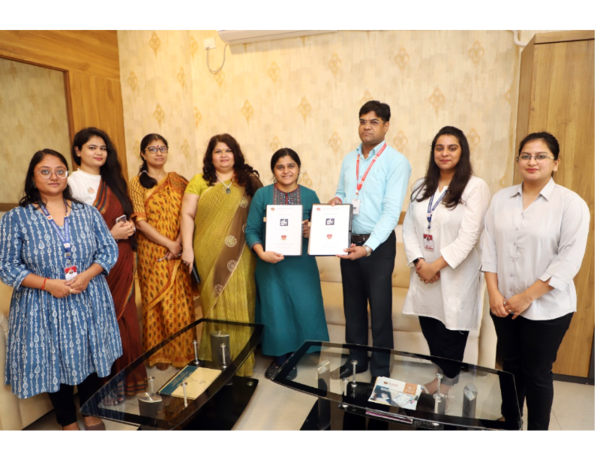 Disclaimer: This article has been produced on behalf of SAGE University by Mediawire team.