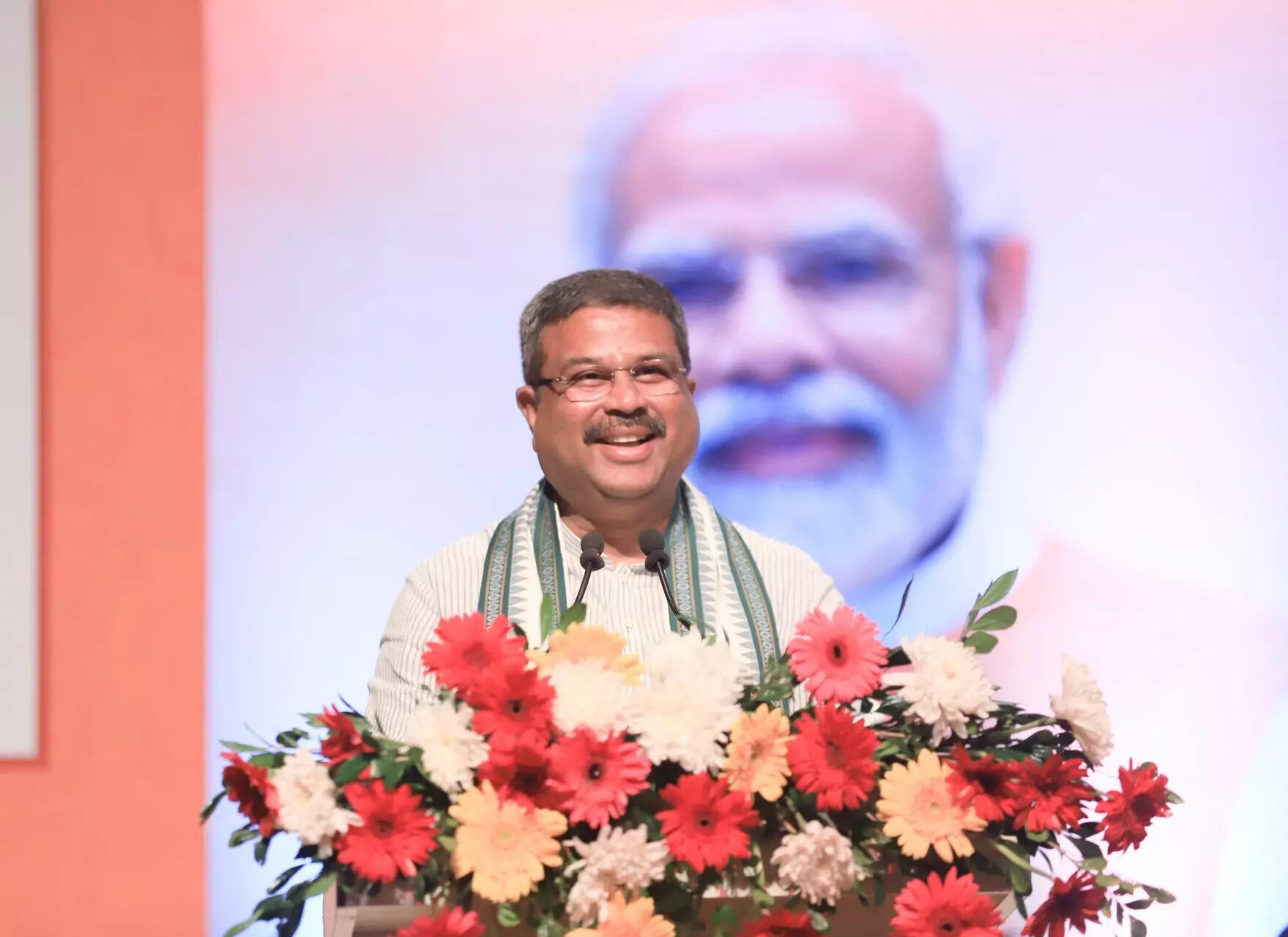 BHUBANESHWAR: Speaking at an event held on Sunday at the Eastern Regional Languages Centre in Bhubaneswar, Union Education Minister Dharmendra Pradhan stated that the National Education Policy has recommended that children receive their primary education in their local dialects through class 8, or at the least till class 5.
"If the children learn and write in the same language that it hears and speaks in its early days, then the child's ability to use logic, express thought and do analysis will develop significantly," said Pradhan.
The minister said that Odia children can become great men like Madhusudan Das, Sarala Das and Pathani Samanta if they receive education in their own native dialect.
He urged the state government to implement the PM Schools for Rising India (PM SHRI) scheme in Odisha.
Pradhan informed that he has also proposed the Central Institute of Indian Languages to organise special programmes like, debate and essay competitions at school and college level in December to make Odia language popular and acceptable among the new generation.
He said the country has been celebrating Bharatiya Bhasha Diwas on the occasion of the birth anniversary of Tamil poet and freedom fighter, Subramania Bharati. The celebration started from September 28 and will continue till December 11.
Pradhan said that the dialect spoken in different areas such as Ganjam, Mayurbhanj, Sambalpur and Dhenkanal are very sweet.
Pradhan inaugurated the administrative and educational building, hostel and a guest house at the Eastern Regional Languages Centre.
A memorandum of Understanding (MoU) was also signed between the Central Institute of Indian Languages (CIIL), Mysore and NCERT, New Delhi in the presence of the union minister to undertake research on languages.
Pradhan also launched the PM-SHRI scheme in 63 Kendriya Vidyalaya and Navodaya Vidyalayas of the state in another programme held at the railway auditorium here Sunday.
The PM-SHRI (PM Schools for Rising India) scheme is a centrally sponsored initiative aimed at transforming 14,500 existing government schools across the country into excellent institutions that provide high-quality education to students. In addition to that, it is also aimed at prioritising holistic development of the students through curriculum enhancement, and infrastructure improvements, the scheme aims to create a transformative learning experience for students across the country.