New Delhi: Veteran Jammu & Kashmir politician Ghulam Nabi Azad on Monday launched his new party in Jammu. The former chief minister has named his new outfit 'Democratic Azad Party'.
"Around 1,500 names for my new party were sent to us, in Urdu, Sanskrit. The mix of Hindi and Urdu is 'Hindustani'. We want the name to be democratic, peaceful and independent: Ghulam Nabi Azad said in Jammu, as quoted by news agency ANI.
Former J&K chief minister Ghulam Nabi Azad announces the name of his new party.#GhulamNabiAzad #Jammu #JammuKashmirpic.twitter.com/zylxhu3cvp


— ABP LIVE (@abplive) September 26, 2022
Unveiling the flag, Azad said: "Mustard colour indicates creativity and unity in diversity, white indicates peace and blue indicates freedom, open space, imagination and limits from the depths of the ocean to the heights of the sky."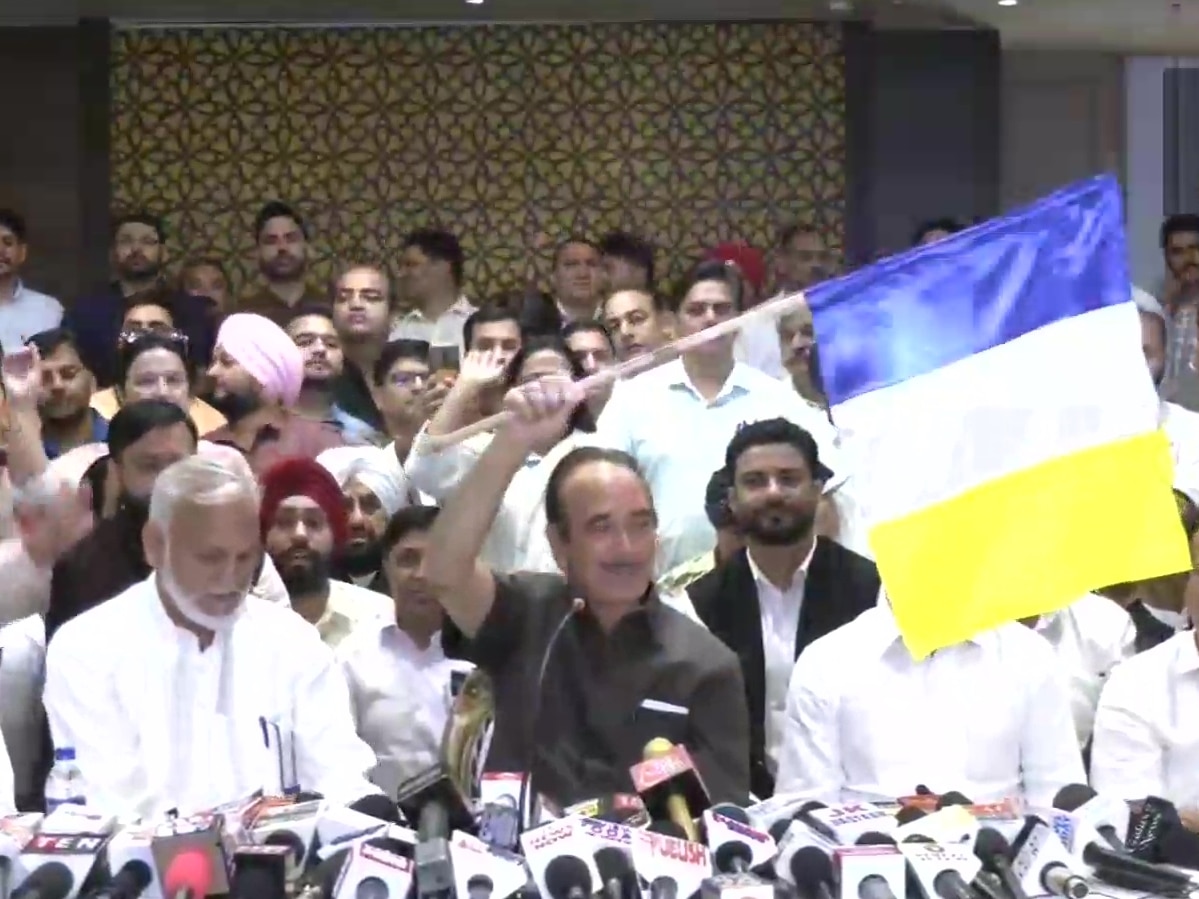 The announcement comes after Azad held meetings with his workers and leaders on Sunday.
Ghulam Azad, 73, quit Congress on August 26, terming the party "comprehensively destroyed". He also lashed out at former Congress president Rahul Gandhi for "demolishing" it's the entire consultative mechanism.
In his first public meeting in Jammu after quitting Congress, he had announced that he would launch his own political outfit that will focus on the restoration of Jammu and Kashmir's statehood and the job rights of its residents. 
Over two dozen prominent Congress leaders including former deputy chief minister Tara Chand, several former ministers, and legislators also resigned from the Congress in support of Azad.
Two former legislators, one each of the PDP and Apni party, also followed suit. 
ALSO READ | PM Modi Leaves For Japan Today To Attend Shinzo Abe State Funeral, Bilateral Meet With PM Kishida On Cards