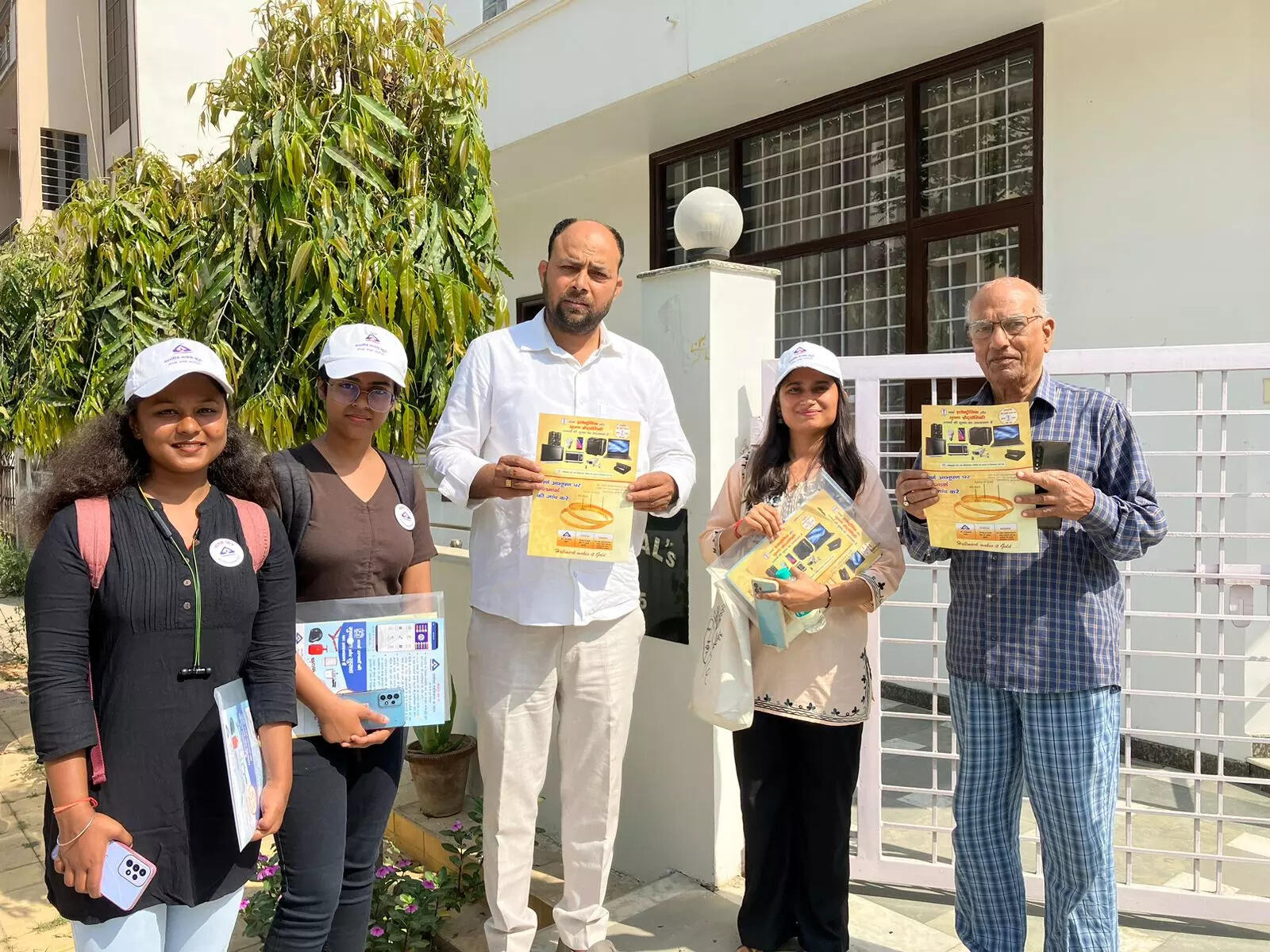 Noida: The RWA of Delta 2 with students from Gautam Buddha University (GBU) conducted a consumer awareness drive in all the blocks to apprise the residents on how to detect and ensure BIS (Bureau of Indian Standards —a national standards body under the department of consumer affairs, Union ministry of consumer affairs, food and public distribution), ISI and hallmarked products and jewellery before purchasing.
They were also informed about the mobile application —BIS Care —through which they can detect and verify a product or raise complaints against a fake product. Complaints can also be made on the BIS website —
www.bis.gov.in
.
"About 21 students from GBU conducted a door-to-door BIS customer awareness drive in Greater Noida's Delta 2. The residents were apprised on how to identify and detect BIS, ISI (Indian Standards Institute) and HUID (Hallmark Unique Identification) code before buying any household, electrical, industrial goods or jewellery," said Manish Bhati, RWA vice president of blocks B to D.
Raghunath Bansal, a resident, welcomed the drive and said, "Nowadays fake goods are being sold in the market and gullible, unaware customers are routinely cheated as they are lured with new schemes. The consumer awareness drive will enlighten us on how not to fall prey to any kind of fraud during the purchase of goods."
While Bhati maintained that they intend to spread the message to villages especially, they also plan to approach other sector RWAs also so that they conduct the drive in their respective areas.
Another resident Ritesh Kumar lauded the drive and said, "It is a very good initiative as housewives, mostly in semi-rural areas, are not aware of these details. Now with this knowledge, every consumer will check for ISI or hallmark code before buying any product."
During the drive, the residents were apprised on how to check for the ISI-stamped product using licence details to check for its authenticity. "Always buy ISI, CML marked products only. It is a seven-digit licence number along with the ISI mark. This helps in identifying the unit which has manufactured the product at a specific location. It can be verified at the BIS site, online," said Yachana Sharma, a student volunteer of GBU.
To check the authenticity of gold jewellery, residents were told how to look for the hallmarked six-digit alphanumeric HUID code. This can be verified under 'Verify HUID Number' on the BIS app. "Check Hallmark on gold jewellery. All pure, authentic gold jewellery should have a BIS standard mark, which is a six-digit alphanumeric HUID code for example, 22K916, which will be unique for each jewellery article and will assure the purity of gold," Sharma said.
Similarly to check the authenticity of electronic and IT products, the alphanumeric code — for example IS Rxxxxx mark — will assure the safety of the product, the volunteer said.