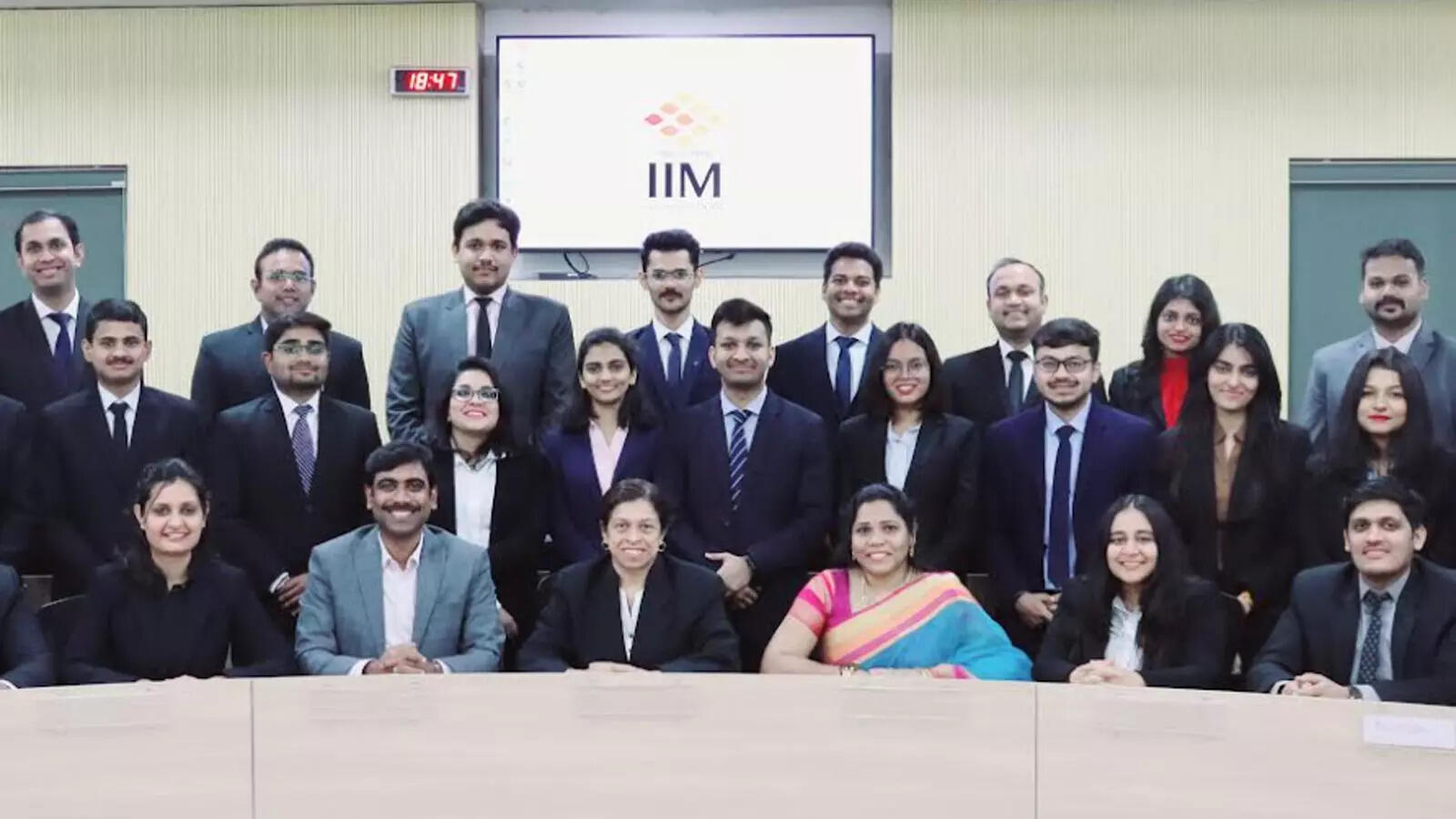 VISAKHAPATNAM: The Indian Institute of Management Visakhapatnam completed summer placements for the MBA 2022-24 batch. According to the Career Development Services (CDS) officials of the IIMV, the highest stipend stood at Rs 2.5 lakh for the two-month internship, while the stipend across the batch averaged at about Rs 80,000 (up 38% from the last year). This was the largest batch of 272 students being placed for summer internships at IIMV.
IIM Vizag Director Prof M Chandrasekhar, said that the summer internships are a great opportunity for students to showcase, early in their careers, their creativity, analytical aptitude, problem-solving skills, agility, adaptability and how well they gel as team players. "The shared values and social and environmental responsibility that they practise and demonstrate will be keenly watched. This is where IIMV students will have a head start. As they are trained and grounded well in hard and soft skills, they will stand out in their performance. I am positive many of them will land plum final placement offers during their summer stints itself. The 100% summer placement results uphold the legacy of IIMV, with the students achieving the milestone despite the fears of recession," added Prof Chandrasekhar.
IIMV witnessed participation by new and existing recruiters spread across industries and domains. Held on a rolling basis, the summer placement season witnessed more than 110 companies participating in the process and making multiple offers.
CDS Chair Prof Deepika Gupta congratulated the students for the achievement. "I thank our recruiters for exhibiting continued faith and trust in our Institute, making it a sought-after destination. With the fears of recession looming large, we were slightly concerned about the timely conclusion of summer placements. However, the students demonstrated excellent performance and the seemingly tough task was achieved with ease. I must place on record that the able support from the PlaceCom, CDS Office and other stakeholders helped us script this success story. My gratitude to the Institute family at large, for their contribution to this high accomplishment," said Prof Deepika Gupta.
Prominent recruiters that reposed confidence in the IIMV's talent include Adani Group, Bain & Co., Cognizant, EY, Goldman Sachs, Granules, HSL, ICICI Bank, ICICI Lombard, Invesco, KPMG, Landmark Group, L&T, Latent View, MTR Foods, SBI Capital, Schneider Electric, ServiceNow, StateStreet, TAFE, Tiger Analytics, Ultratech, YES Bank, Wella India, etc.