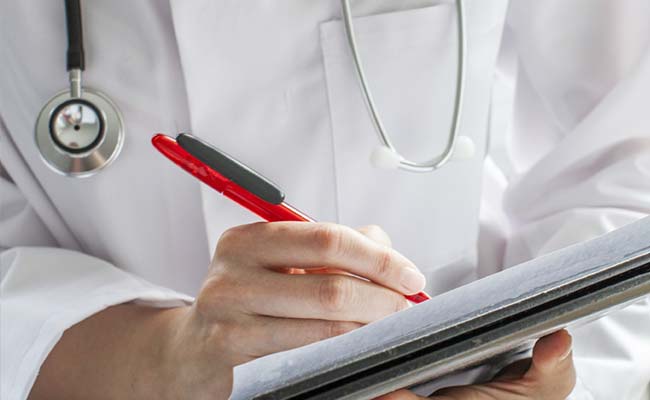 New York:
An Indian-origin doctor and her medical practice group will pay $1.85 million to resolve allegations that they billed the government for medically unnecessary cataract surgeries and diagnostic tests that in some cases even caused injury to her patients.
Aarti Pandya and Aarti D. Pandya, M.D. P.C. have agreed to pay approximately $1,850,000 to resolve allegations that they violated the False Claims Act.
Federal prosecutors allege that Ms Pandya and her medical practice billed the government for cataract surgeries and diagnostic tests that were not medically necessary, were incomplete or of worthless value, and for office visits that did not provide the level of service claimed.
"Physicians who perform procedures and tests without a legitimate medical need place profits ahead of patients and subject those patients to unnecessary risk," US Attorney Ryan Buchanan said in a statement Monday.
Authorities said the settlement resolves allegations from January 1, 2011, to December 31, 2016, Ms Pandya knowingly submitted false claims to federal healthcare programmes for medically unnecessary cataract extraction surgeries and other procedures.
The government alleges that Pandya performed these procedures on patients who did not qualify for them under accepted standards of medical practice and, in some cases, caused injury to her patients.
Additionally, the government alleged that Pandya falsely diagnosed patients with glaucoma to justify unnecessary diagnostic testing and treatment that was billed to the government health insurance programme Medicare.
Many of the diagnostic tests that Ms Pandya ordered were not properly performed, were performed on a broken machine or were not interpreted in the medical record, as required by Medicare.
The $1.85 million settlement resolves allegations in a lawsuit filed in the Northern District of Georgia by Laura Dildine, a former Pandya Practice Group employee, under the whistleblower provisions of the False Claims Act (FCA).
The FCA authorises private parties to sue for false claims on behalf of the United States and share in the recovery.
Special Agent in Charge of FBI Atlanta Keri Farley said the settlement should serve as a reminder that authorities will not tolerate healthcare providers who engage in schemes that defraud the industry and put innocent patients at risk.
"We must assure patients and taxpayers that healthcare is dictated by clinical needs, not fiscal greed," Farley said.
(Except for the headline, this story has not been edited by NDTV staff and is published from a syndicated feed.)
Featured Video Of The Day
US Flights Grounded In Massive Chaos After System Failure