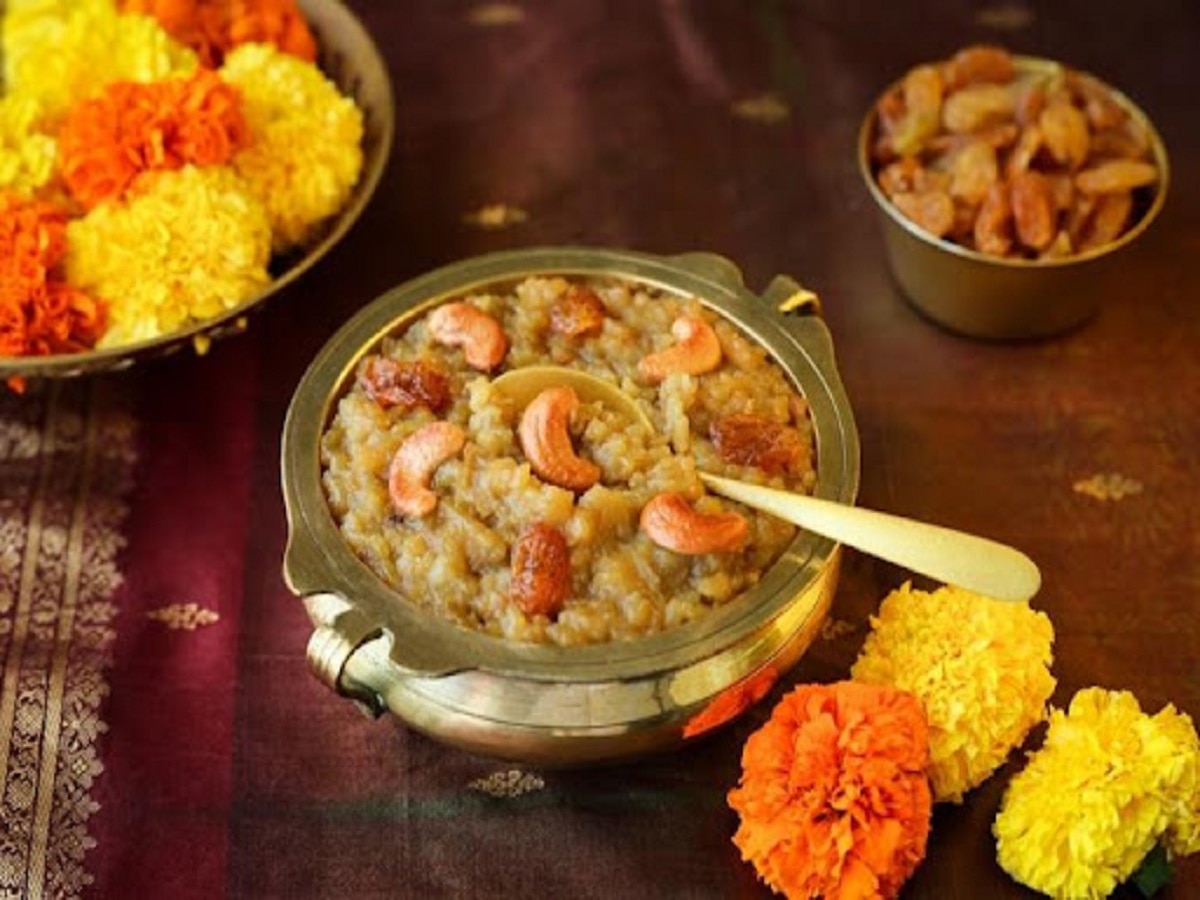 Makar Sankranti, also known as Uttarayana, Maghi, or simply Sankranti, is a Hindu holiday and observance. This annual celebration, which occurs on January 14 or 15, symbolises the Sun's transition from the zodiac sign of Sagittarius to Capricorn.
It is one of the few Indian festivals that is held on the same date every year throughout India. The occasion is celebrated with great zeal throughout India. Makar Sankranti, the spring festival, is the first Indian festival of the Gregorian calendar and is observed as a solstice holiday. It is one of the few celebrations in the country that always takes place on the same day.
Every state and area in India celebrates Makar Sankranti in their own unique fashion, and some neighbouring countries do as well! The festival has several names, but the spirit of joy is the same everywhere! Makar Sankranti is associated with kite flying, seasame chikkis and sweets, and a lot of family time! Check out these amazing recipes curated by ABP Live for you on this special occasion:
Sakkarai Pongal:

Ingredients:
½ cup / 100 gm – Rice

½ cup / 100 gm – Moong dal

2 ½ cups / 600 ml – Water

1 cup / 200 gms – Jaggery, grated

8 no – Green cardamom, crushed

4 Tbs / 60 gm – Ghee

2 Tbs / 30 gm – Raisin 

2 Tbs / 30 gm – Cashewnut
Method:
Wash rice and dal separately and keep aside.

In a vessel, bring to boil 480 ml / 2 cups of water. Add washed moong dal, stirring occasionally cook till half has done.

Add the washed rice, mix well and allow to cook till done on low heat.

In a separate vessel melt jaggery in 120 ml of water and strain.

Add the melted and strained jaggery to the cooked mixture of rice and dal. Mix well.

Heat ghee in a pan, toss in Cashewnut, stir fry for a minute and toss in the cardamom and sultanas.

Stir fry till golden and add to the rice-dal mixture. Mix well.

Offer the 'neivedyam' to God and share it with family and friends.
(The above recipe has been shared by Chef Solomon, Dakshin, Welcomhotel Sheraton, New Delhi)
Pongal Arancini With Tomato Pachdi: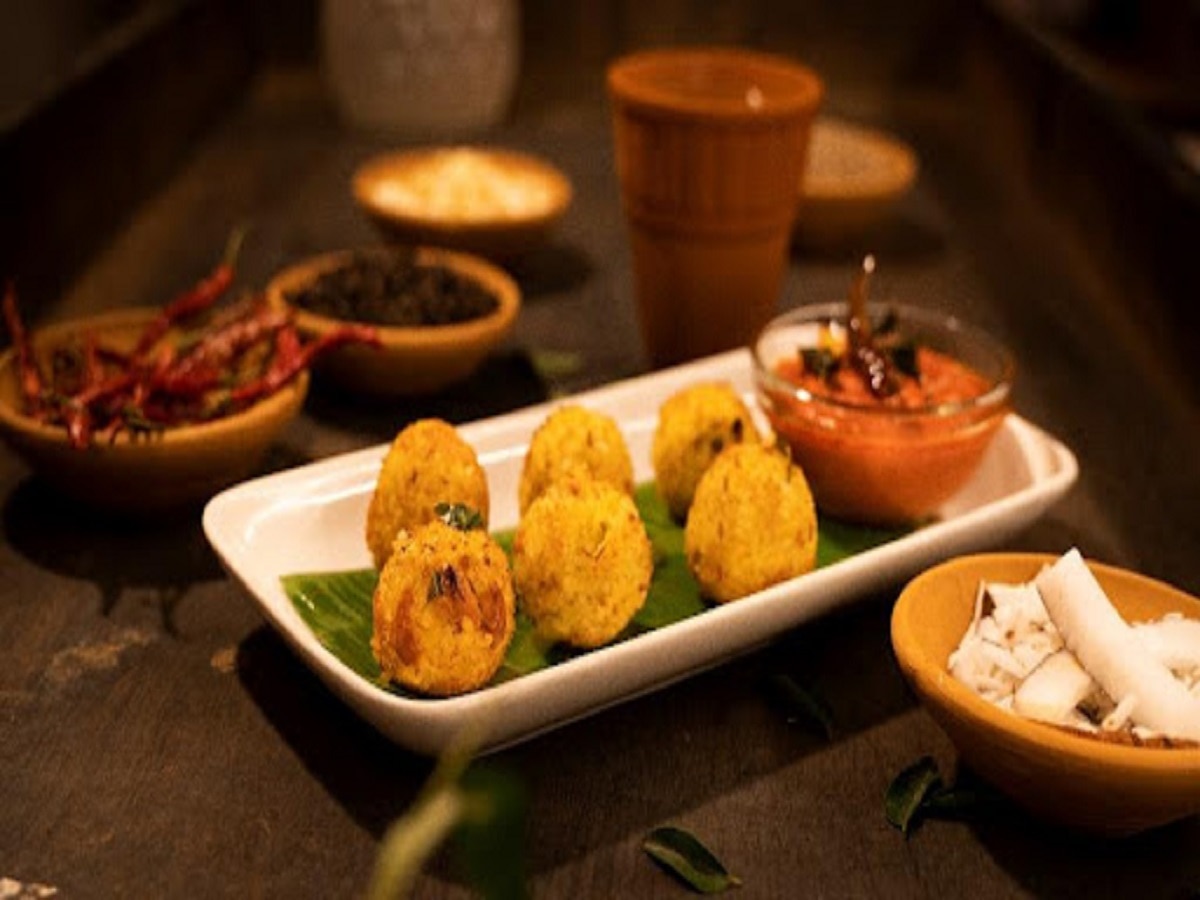 Ingredients:
Rice 100gm

Yellow Moong Dal 20gm

Ghee 20gm

Black Pepper Whole 5gm

Cashew Broken 10gm

Jeera Whole 3gm

Chopped Green Chilli 5gm

Curry Leaves 3gm

Ginger Chopped3gm

Turmeric Pdr 1gm

Salt To Taste

Bread Crumb for Coating

Oil (For Frying) 500Ml
For Tomato Pachadi:
Tomato 50gm

Oil 20 Ml

Whole Jeera 3gm

Whole Coriander 3gm

Chopped Garlic

3gm

Red Chilli Whole 2gm

Green Chopped Chilli 3gm

Curry Leaves2gm

Salt to Taste

Turmeric 1gm

Coriander Pdr 1gm

Kashmiri Chilli Pdr 1gm

Jeera Pdr 1gm
For Topping
Oil 2Ml

Mustard Seed 2Gm

Jeera Whole 1Gm

Red Chilli whole 1Gm

Curry Leaves 1Gm
Method:
Soak rice and dal for at least 30 minutes. Now cook rice and dal together till cooked.

Now heat ghee in a saucepan then add jeera, black pepper, and cashew nut and saute it till golden. 

Now add green chilli, curry leaves, turmeric powder, chopped ginger, and salt and cook it for 2 min.

Now add dal & rice mix into the sauteed masala and mix it well and cook for 5-6 min.

Now cool the mixture and make small rice dal balls and coat it with bread crumbs. Now heat oil and deep fry rice dal balls for 2min.

For tomato pachadi heat oil then add jeera, garlic, coriander, tomato, red chilli, turmeric, green chilli, red chilli powder, curry leaves, coriander powder, jeera powder, salt and stir well.

Now Grind it in a mixer and make puree as per the recipe.  

For topping saute mustard seed, jeera, chilli, and curry leaves in oil till golden colour and cool it.           

Serve hot Pongal arancini with tomato pachadi
(The above recipe has been shared by Shankar Tajne, Executive Sous Chef, Hotel Centre Point)
Little Millet (Samai):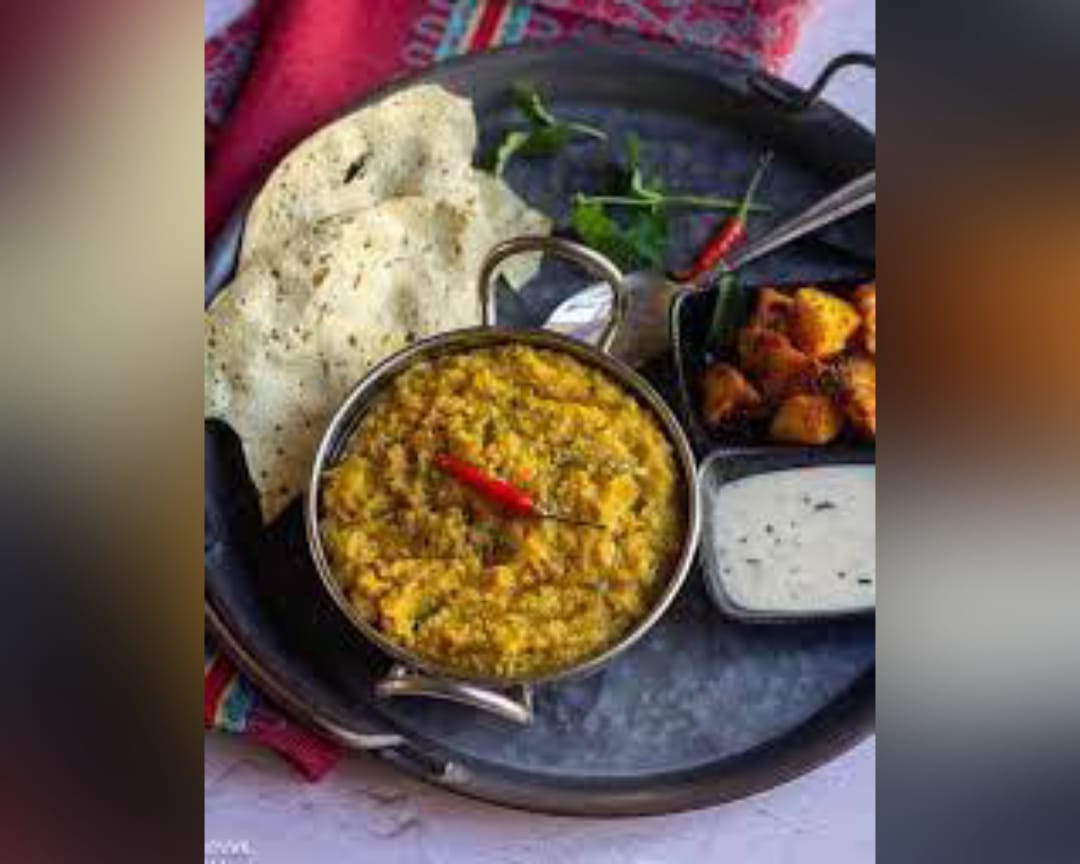 Ingredients:
Little millet 150 gm

Moong dal 30 gm

Peppercorn whole 5 gm

Whole jeera 5 gm

Olive oil (or any other oil) 25 ml

Ginger 10 gm

Curry leaf 5 gm

Salt 15 gm

Water 500 ml
Method:
Wash the rice, dal and add 500 ml of water and boil it separately.

Prepare a tempering with whole jeera, whole peppercorn, curry leaf and ginger.

Add the rice, dal to this mixture and cook well. Check seasoning.

Garnish with curry leaves.
(The above recipe has been shared by Jaffar Ali, Executive Chef, The Gateway Hotel IT Expressway Chennai)