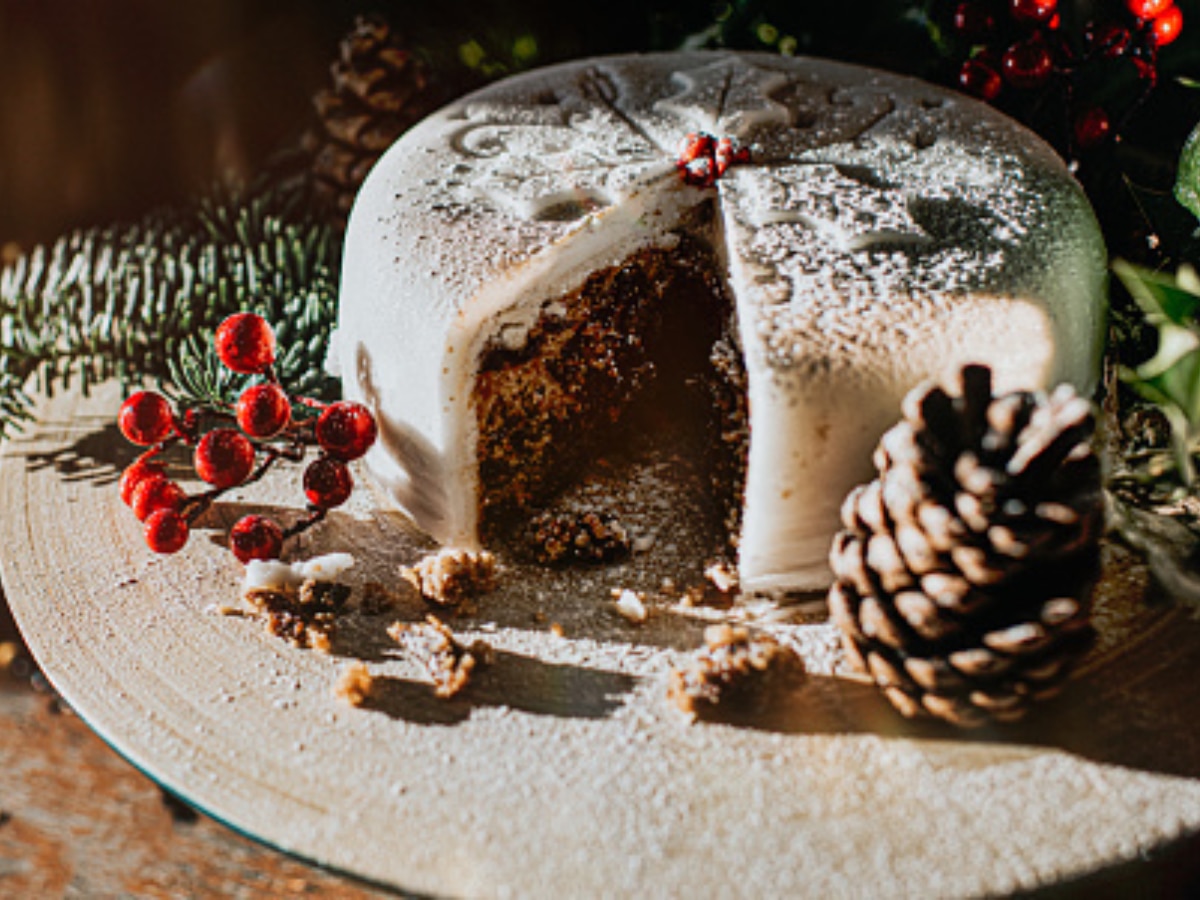 New Delhi: Christmas is just around the corner and the shops are filled with Christmas trees and decorations. People are busy planning for the parties, food, cakes and everything that makes Christmas memorable each year. On the day of Christmas, the town takes on a lovely ambience as the streets get extremely busy and the carols begin to echo off the church walls. This day is measured by the excitement of receiving those fresh fruit cakes, and once we do, we devour them immediately! 
What is a Christmas without cakes and gifts and the famous tales of Santa Clause visiting homes to distribute his gifts! It is interesting to note that Christmas cakes is an English tradition that began as plum porridge. Moist Zante currants, sultanas (golden raisins), and raisins that have been soaked in brandy, rum, whisky, or sherry are used to make a traditional English Christmas cake. The cake is typically decorated with plaid ribbon bands, snowmen, fir trees, or Father Christmas figurines, as well as layers of marzipan and icing.
So, let's share some interesting cake recipes that you can prepare this Christmas. And, the interesting bit is that you won't need an oven to prepare these.
1. No-Bake Christmas Cake:
Ingredients:
60g sliced prunes

60g mixed, chopped candied peel

75g of raisins

75g of sultanas

75g of halved or quartered glace cherries

1/2 nutmeg- grated

12 tsp of assorted spices

1/2 tsp cinnamon

1 tsp vanilla extract

1 rounded tbsp of liquid sugar

80g Unsalted butter

75g chopped walnuts

250g fine crumbs of Rich Tea biscuit

75ml of alcohol—a blend of brandy and cream sherry is good, or 25ml of each of these beverages with black rum. Fruit juice can be used in place of alcohol
Preparation:
Put everything, except the nuts and the crumbs, into a pan.

Heat it and keep on stirring it gently, until the butter has melted and the fruit is warmed through.

Remove from the heat, cover the mixture, and set aside to allow the fruit to plump up. It is to be kept like this for about 30 minutes to 1 hour.

Then, put the nuts and crumbs into a bowl. Add the cooled fruit mixture and toss it so that everything gets combined well.

The mixture should now resemble damp sand and stick together when pressed.

Adjust the spices if necessary, and add more crumbs/alcohol/juice if required.

Use a plastic sheet to line the tin.

The mixture is added and then pressed flat. A glass tumbler's base, in my opinion, is quite effective at producing a flat surface.

Put plastic wrap over the top and chill completely, ideally overnight.

Decorate the cake with frosting and almond paste.
2. No-Bake Raspberry Chocolate Cup Cake:
Ingredients:
100g white chocolate bar

300g Madeira cake

1 medium egg white

60g castor sugar

200g cream cheese 

100g raspberries

Cup Cake shells

Cup Cake Tin
Preparation:
Put the chocolate in a bowl over a pan of simmering water and leave until it melts. This is the double boiler method of melting chocolates. Keep stirring. When the entire chocolate melts, set it aside to let it cool.

Meanwhile, cut the Madeira cake into 8 slices, then roughly crumble each slice at a time and pack the cake crumbs into the cutter. Press it down really well to form a disc of cake. Put this in a muffin case and press it into the base. Repeat with the rest of the cake slices.

Whisk the egg white to a stable foam, keep adding sugar little by little and whisk it until it forms soft, glossy peaks. 

Add the cream cheese to the melted chocolate and mix well, then fold in the meringue mixture. 

Add the mixture to the cake in the muffin cases. Smooth the tops and pop a raspberry on each one.

Chill until firm. It is recommended to keep it in the refrigerator for about 2 hours.

The Cup Cakes are ready to be served.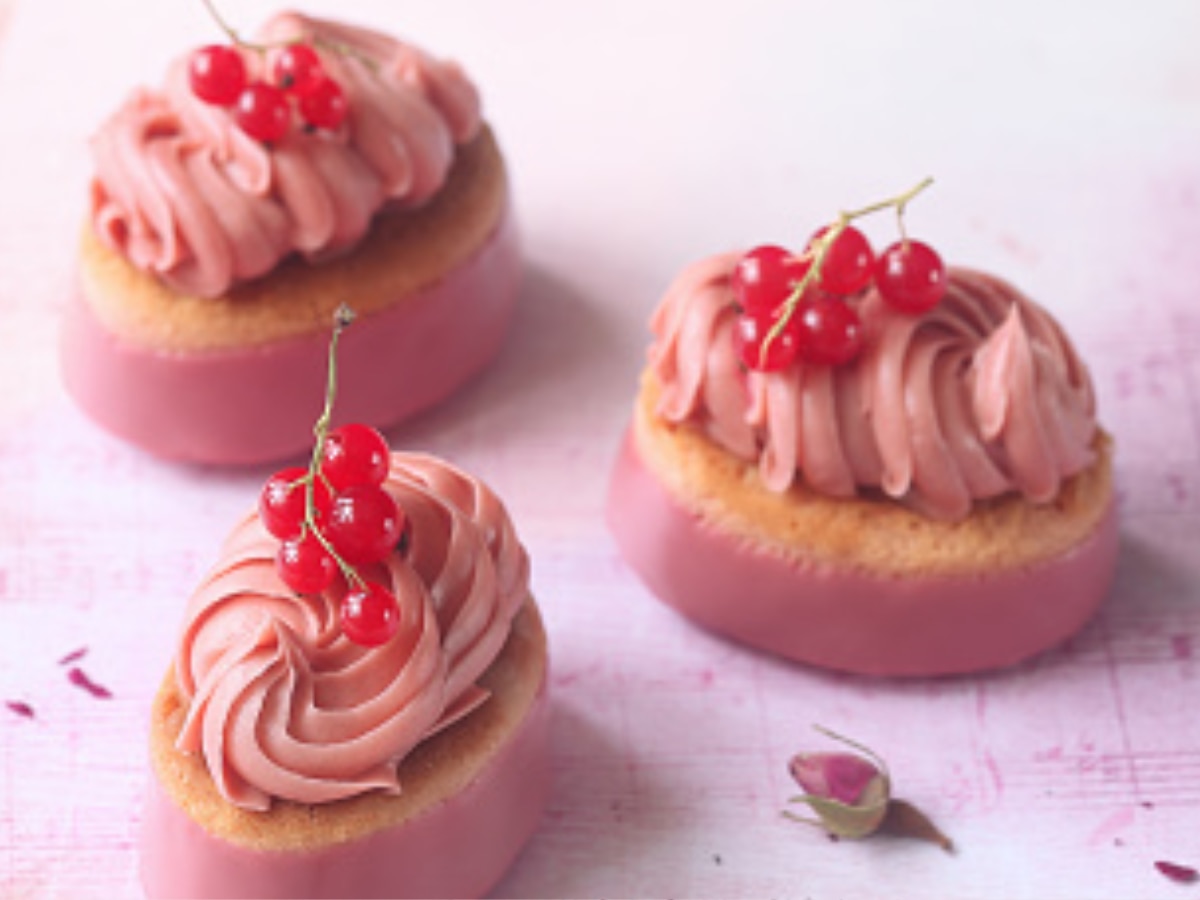 3. Tiramisu:
Ingredients:
6 large egg yolks

¾ cup of white sugar

⅔ cup of milk

1 ¼ cups of heavy cream

½ teaspoon of vanilla extract

1 pound mascarpone cheese, at room temperature

¼ cup of strong brewed coffee, at room temperature

2 tablespoons rum

Small sponge cakes

1 tablespoon unsweetened cocoa powder
Preparation:
In a medium saucepan, combine sugar and egg yolks and stir until completely combined. Over medium heat, whisk in the milk and stir continuously until the mixture boils.

Gently boil for 1 minute, then turn off the heat and let it cool slightly.

Cover tightly and chill in the refrigerator for 1 hour.

In a medium bowl, use an electric mixer to beat the cream and vanilla until stiff peaks form.

Take the egg yolk mixture out of the fridge, and whisk in the mascarpone cheese until smooth.

In a small bowl, mix the coffee and rum. Sprinkle the coffee mixture over the sponge cakes after cutting them in half.

Arrange 1/2 of the soaked sponge cakes in the bottom of a dish. Spread half of the mascarpone mixture over them, and then spread half of the whipped cream over top. Repeat layers once more. Finally, sprinkle some cocoa powder over top.

Cover it and refrigerate for 4 to 6 hours to allow it to set. 

Once it is set, your Tiramisu is ready to be served.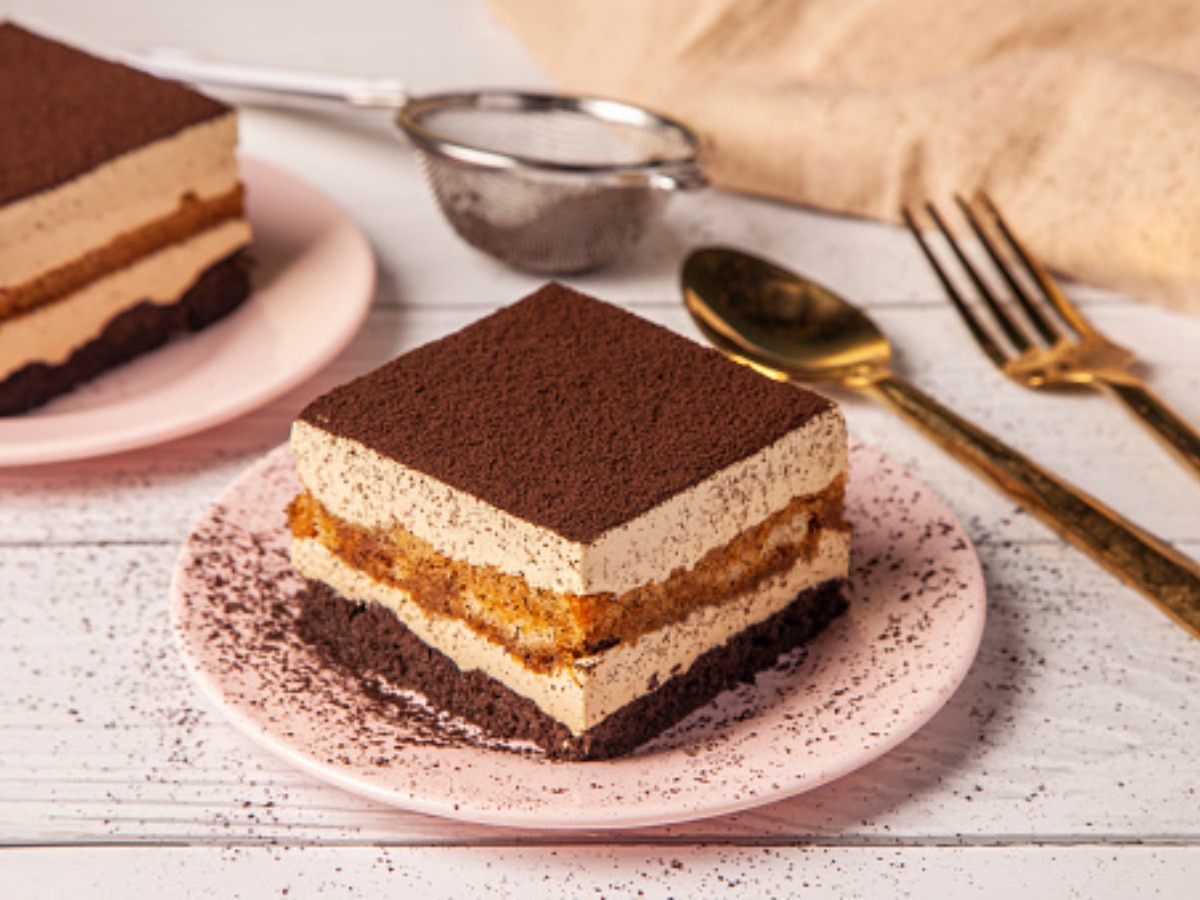 4. No-Oven Vanilla Cake:

Ingredients:
1 + ½ cups all-purpose flour (maida)

1 tsp baking powder

1 cup yoghurt

½ tsp baking soda

¾ cup castor sugar

½ cup vegetable 0il

1 teaspoon Vanilla Extract
Preparation:
Take a non-stick pan and grease it with some vegetable oil. 

In a bowl whisk together flour and baking powder and set aside.

In a separate bowl add the yoghurt and sprinkle baking soda over it and set it aside to foam up.

This is done to keep the wet and dry ingredients separate.

Whisk together castor sugar and oil in a separate bowl until pale and well combined.

Now pour the yoghurt mixture into the oil and sugar mixture and mix well.

Add the vanilla extract.

Gently fold in the flour and mix until everything is well combined and there are no lumps in the batter. Do not over-mix at this stage.

Pour the batter into the non-stick pan.

Now place the pan on a bigger pan and then put both of them on low heat.

Let the cake cook for 5 minutes and then add some water to the bigger pan, making a water bath of sorts.

Keep refilling the water after every 15 minutes.

Bake for 40-50 minutes or until a toothpick inserted in the centre comes out clean.

Garnish it as per your choice and your vanilla cake is ready to be served.