NASA's Double Asteroid Redirection Test (DART) spacecraft has made history by crashing into an asteroid, marking the successful completion of the world's first planetary defence test. DART successfully collided with asteroid Dimorphos at around 4:44 am IST on Tuesday, September 27. The spacecraft's DRACO (Didymos Reconnaissance and Asteroid Camera for optical navigation) instrument captured images of Dimorphos as DART approached the asteroid. Moments before the crash, DRACO imaged the rocky terrain of Dimorphos, which is a football-sized asteroid. 
Dimorphos, which is a part of a binary, near-Earth asteroid system called Didymos, posed no threat to Earth. DART demonstrated a first-of-its-kind planetary defence technique by deflecting Dimorphos. This is the world's first mission to test technology for defending Earth against potential asteroid or comet hazards. 
Don't want to miss a thing? Watch the final moments from the #DARTMission on its collision course with asteroid Dimporphos. pic.twitter.com/2qbVMnqQrD


— NASA (@NASA) September 26, 2022
All About DART's Target
Before DART's impact with Dimorphos, the asteroid orbited Didymos, the other asteroid in the binary system. Didymos has a diameter of around 780 metres, and is located at a distance of 487,446,221 kilometres from Earth. Smaller in size, Dimorphos had a diameter of around 160 metres. This binary asteroid system Didymos was DART's target. 
Though Dimorphos posed no threat to Earth, DART was made to collide with it to change the asteroid's speed and path, as a test of NASA's ability to achieve a kinetic impact on an asteroid and observe its response.
NASA selected Dimorphos because it did not pose any threat to Earth, and hence, served as the perfect testing ground to see if the intentional crash of a spacecraft into an asteroid is effective in changing its speed and direction. 
What Is Next?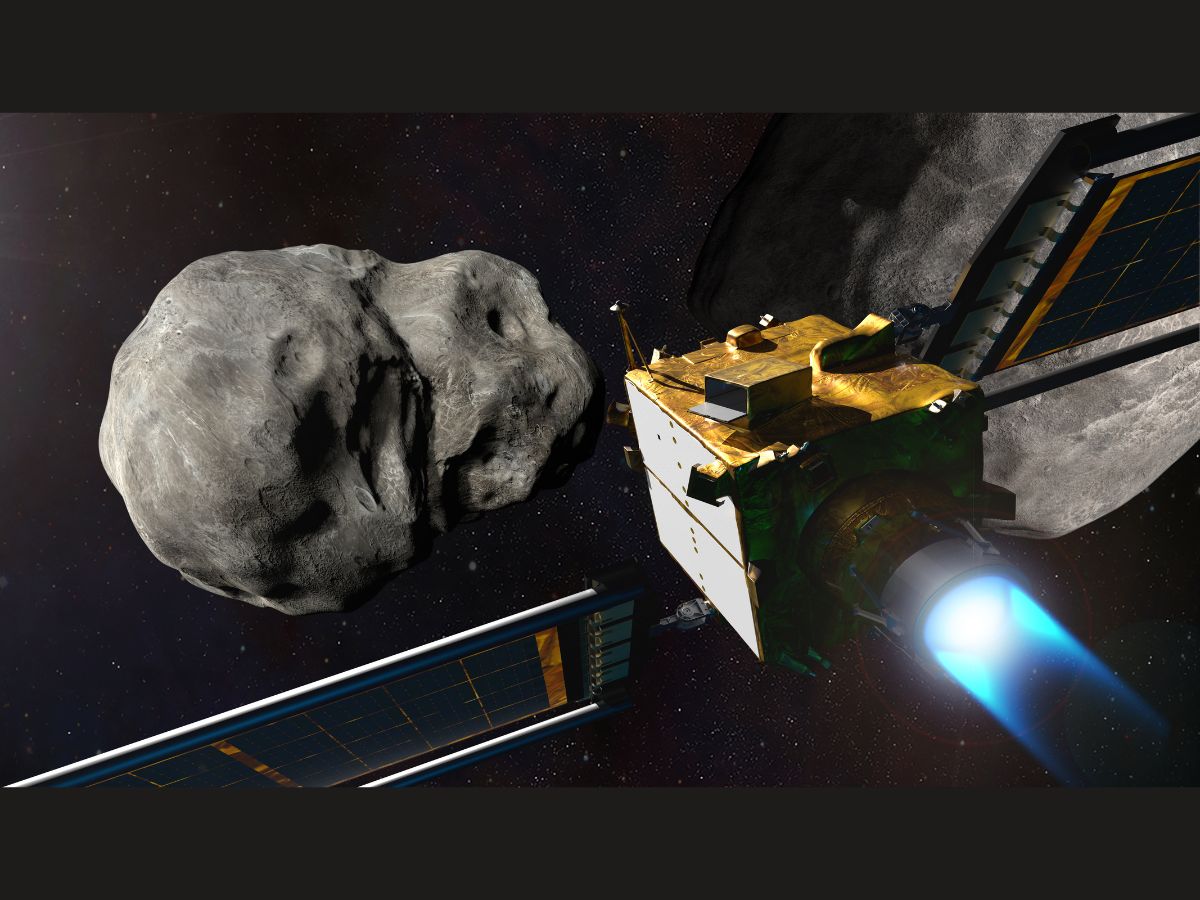 The results of DART's kinetic impact with Dimorphos will be analysed by the DART Investigation Team. The team will use telescopes on Earth to study how much the spacecraft's impact changed the asteroid's motion in space. 
DART was launched on November 24, at 1:20 am EST (November 24, at 10:50 am IST) aboard a SpaceX Falcon 9 rocket from Vandenberg Space Force Base. 
Since the DART mission is successful, it is expected to provide important data to help Earth better prepare for an asteroid that might pose a threat to the planet in the future.