Today, December 13, marks 21 years of horrific attack on the Indian Parliament by two Pakistan-based terrorist groups, Lashkar-e-Taiba and Jaish-e-Mohammad. The attacks had left a total of nine people killed, including six Delhi Police personnel, two personnel of Parliament Security Staff and a gardener, and strained relations between the two countries. It further resulted in the 2001-02 India-Pakistan standoff. 
Five terrorists were gunned down outside the Parliament. 
Parliament Attack: How The Attack Unfolded 
Five terrorists managed to infiltrate the Parliament House on December 13, 2001 with forged labels of Home Ministry and Parliament on their car, thus easily breaching the security. The attackers drove their car into the vehicle of the then Vice President of India, Krishan Kant, got down, and opened fire. The Vice President's security guards and security personnel shot back in retaliation and closed the gates of the compound.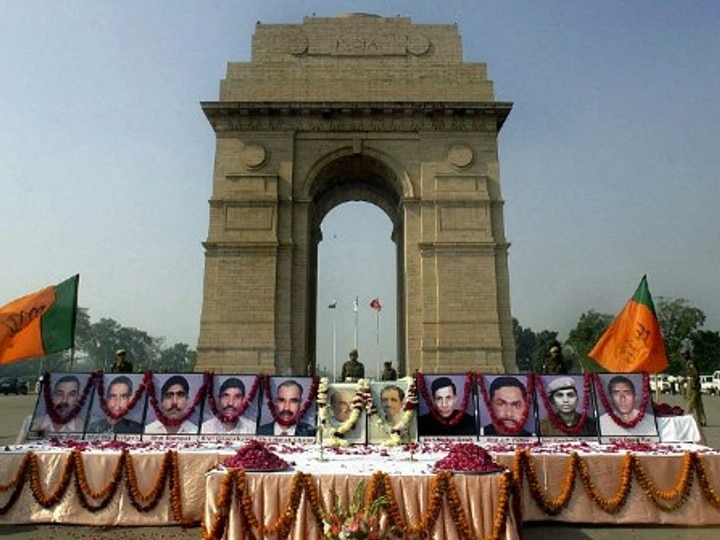 Both the Houses of Parliament, the Lok Sabha and Rajya Sabha had been adjourned just 40 minutes prior to the attack and many top politicians including Lal Krishna Advani and Minister of State for Defence Harin Pathak were believed to have still been in the building at the time of the attack. 
The gunfight lasted about 30 minutes, and all the terrorists were eventually neutralised outside the Parliament building.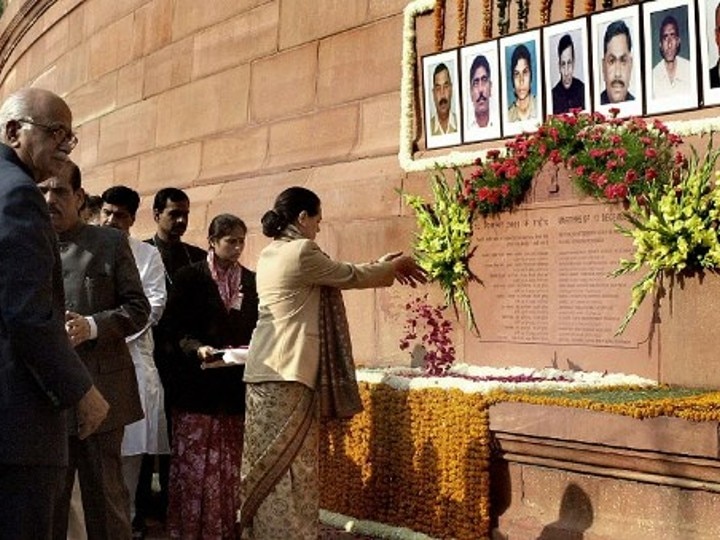 After The Attack
An FIR was lodged by the Delhi Police within days of the incident and the Special Cell of the Delhi Police arrested four people who were tracked down with the help of the leads through the car used for the attack and cellphone records.
Mohammad Afzal Guru, a former Jammu Kashmir Liberation Front (JKLF) militant, his cousin Shaukat Husain Guru, Shaukat's wife Afsan Guru, and SAR Geelani, an Arabic lecturer at Delhi University were named as accused in the case. 
On December 29, Afsan was acquitted by the court while Geelani, Shaukat and Afzal were sentenced to death. Geelani was acquitted for "need of evidence" by the Delhi high court in 2003, a decision upheld by the Supreme Court in 2005 and Shaukat was given 10 years in prison.
In 2013, 11 years after the attack, Afzal Guru was hanged to death and his body was buried in Tihar jail.