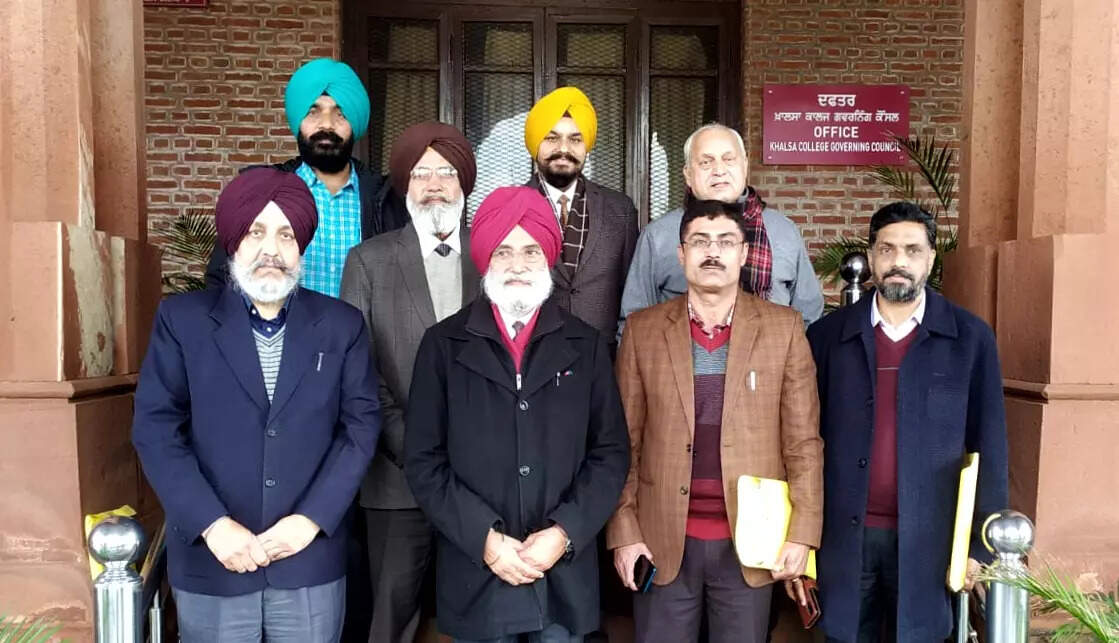 Amritsar: The Joint Action Committee (JAC) comprising of Non-Govt Aided Colleges Management Federation (NGACMF), three State Universities' Principals' Associations, Punjab Chandigarh Colleges Teachers Union (PCCTU) announced on Monday to intensify their joint agitation against state government over the alleged centralised admission portal and lowering of the College teachers' retirement age row.
The JAC in its meeting held at Khalsa College reviewed the ongoing developments taking place with respect to the issues confronting higher education.
The meeting was presided over by federation president Rajinder Mohan Singh Chhina and attended by secretary SM Sharma, principal Dr. Khushwinder Kumar (Patiala University), and principal Dr.Gurdev Singh . PCCTU president Dr. Vinay Sofat and general secretary Dr. Gurdas Singh Sekhon.
The JAC has decided that no college shall participate in the `discriminatory' Centralized Admission Portal which is being implemented by the department of higher education arbitrarily, said Chhina after the meeting.
Asking the government to come clear over the retirement of teachers at the age of 58 instead of 60 years of age, the JAC appealed the college managements of all the aided and un-colleges not to relieve any teacher or principal at the age of 58, till March 31, 2023, since JAC was in talks with the government on critical issues.
It was decided that on February 7 ,all teachers in over 200 colleges in Punjab would wear black badges while performing their duties in their respective college and observe a stay-in strike from 1.00 pm to 3.00 pm on February 10 at their college gates as a mark of protest. Further on February 15 and 16 the college teachers would observe complete bandh of the colleges and organize stay-in-strike and dharna at the college gates and hold the march to offices of the deputy commissioners in all districts, said he.
"If the government did not move and wake up, we will hold a meeting after February 16 to decide strategy to go to Chandigarh and gherao Punjab Vidhan Sabha", said PCCTU President Dr. Sofat.