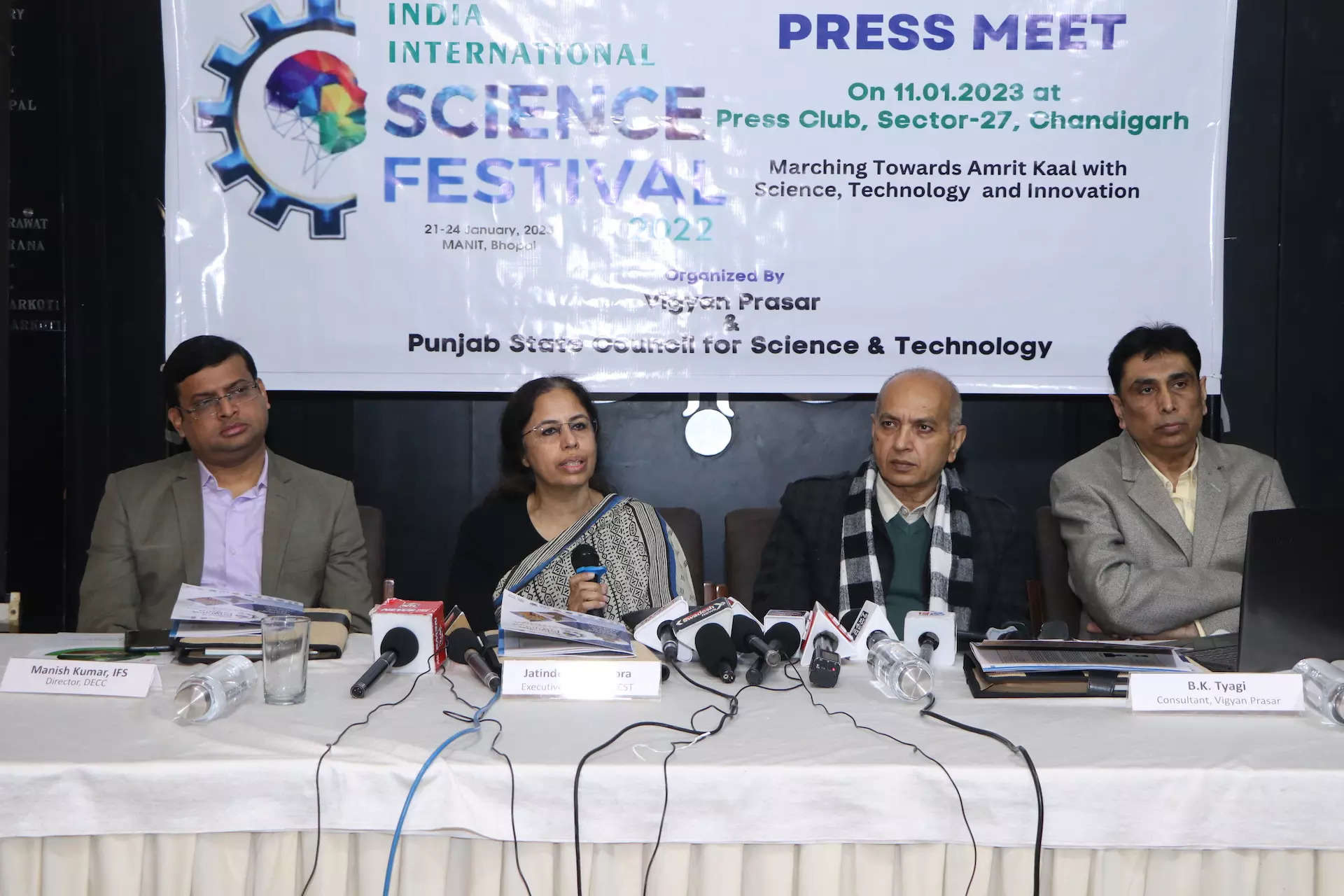 CHANDIGARH
: Punjab will be participating in India International Science Festival (IISF) to be organised by the union ministry of science and technology at Bhopal from January 21 to 24to showcase the country's strengths and achievements in science, technology and innovation.
Jatinder Kaur Arora, Executive Director, Punjab State Council for Science & Technology said the festival intends to promote communication of scientific thoughts and processes to people from different facets in common language for making their lives better and healthy.
Nakul Parashar, Director, Vigyan Prasar informed that the theme of the festival is 'Marching Towards 'Amrit Kaal with Science Technology & Innovation'. He further said that celebrating IISF during India's presidency of G20 Summit gives an additional edge to showcase Indian scientific accomplishments at global level. The activities during the festival will foster the global theme of G20 –'One Earth, One Family, One Future'.
Manish Kumar, IFS, Director, Directorate of Environment and Climate Change exhorted that inculcation of scientific temper among masses ensures wholehearted participation of people from all walks of life in sustainable development of the nation as well as the States. Hence, various sessions of IISF have been well planned to ensure large scale participation from all cross sections of society.
B Tyagi, Senior Scientist from Vigyan Prasar, DST, GoI informed that this year, IISF will have fifteen thematic programs/events including the Mega Science Exhibition.