(Picture courtesy: Getty Images)
Queen Elizabeth II's life was honoured and the royal family bid farewell to Britain's longest-serving monarch in an intimate funeral ceremony in Windsor Castle on September 19, 2022. Members of the royal family were present at the ceremony and everyone paid their respects to the late Queen who died on September 8, 2022 when she was aged 96. She has been buried alongside her late husband, Prince Philip in the King George VI Memorial Chapel within the St George's Chapel.
Besides the members of the royal family, the queen's corgis and beloved pony were also present at the ceremony. They were a sight to behold as everyone's attention also spanned towards the late queen's pets whom she loved dearly. Queen Elizabeth was famed for her love for dogs and horses.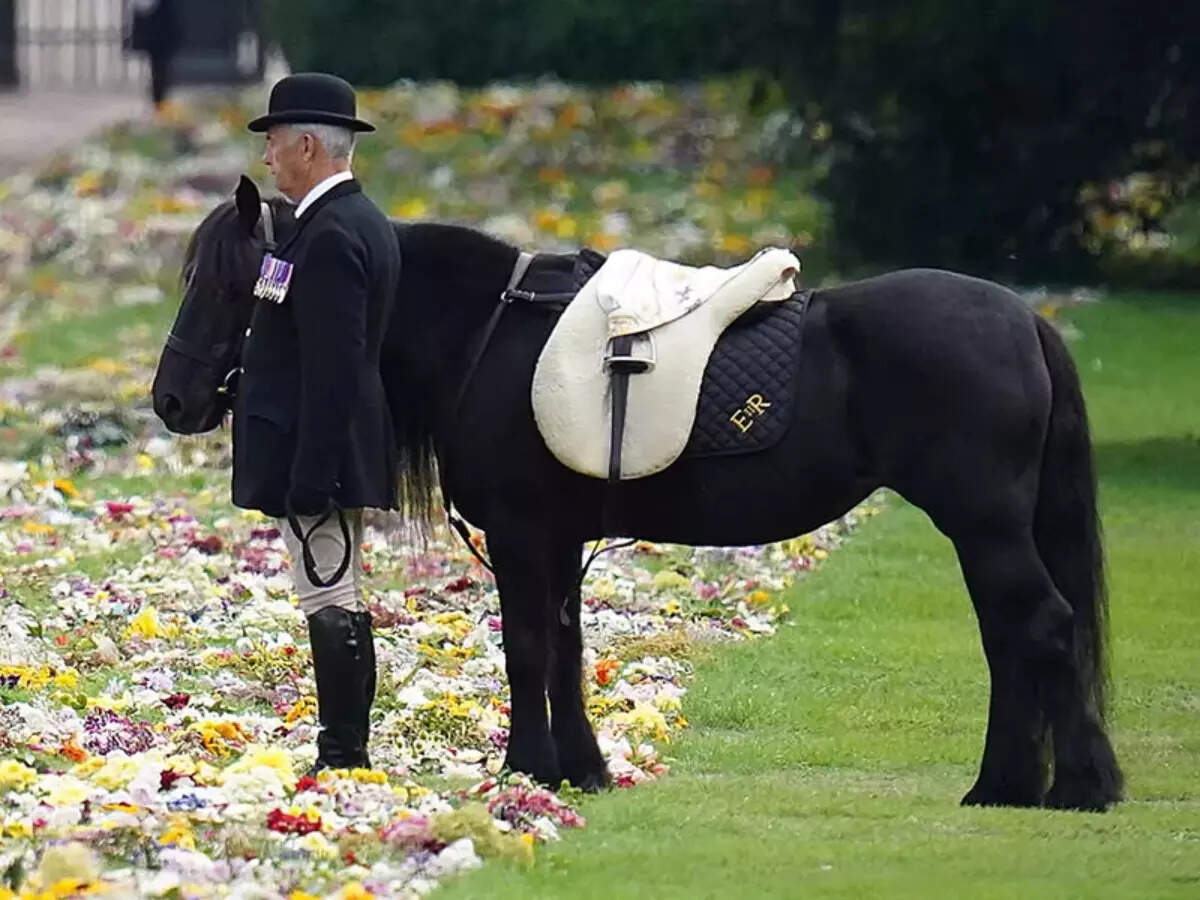 (Picture courtesy: Getty Images)
Her two corgis, Muick and Sandy were brought to Windsor Castle's quadrangle where they patiently waited for the arrival of the queen's coffin, ahead of her committal service at St George's Chapel. They were accompanied by two guards.
The late queen's pony, Emma was also present. The horse stood on the grass at the side of the Long Walk and in front of the floral tributes to the queen. Emma the Fell Pony was owned by the queen for 26 years and the pony was the Majesty's favourite. The queen was also known for her stellar horseback riding and she had her first pony when she was just 4 years old. Emma was an amazing pony as well and the pony was said to wonderfully serve the queen, as told by the queen's trusted stud groom and manager at Windsor Castle, Terry Pendry. Mr Pendry was also present with the pony and he bowed as the queen's coffin passed.
As for the queen's love for corgis, she had fallen in love with her father, George VI's corgi, and so she wanted her own. On her 18th birthday, she was gifted a corgi who she named Susan and Elizabeth loved her very much. The queen has had over 30 corgis in her lifetime and many were said to be direct descendants of Susan, her first very own pet.
Muick and Sandy, the queen's two corgis will be taken in by her son, Prince Andrew.
Read also:
King Charles fought with the late Queen to bring Diana's body back home

Read also:
Timeline of Prince Harry and Meghan Markle's relationship