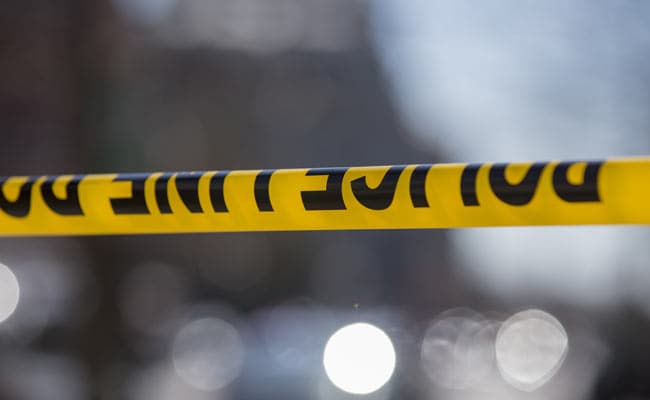 Los Angeles:
A student who shot two school staff and then fled was being pursued by police in Colorado on Wednesday, in the latest instance of gun violence to rock US education.
The teenager, who has not been named, was being patted down as part of a search for weapons when he produced a handgun and began shooting, police said in the western US state said.
"At approximately 9:50 this morning, a call was aired of a shooting here at East High School," Denver Police Chief Ron Thomas said.
"Officers and medical professionals… arrived on scene very quickly and discovered two adult males that had suffered gunshot wounds."
The men, school administrators, were rushed to hospital, where one was in critical condition.
Thomas said the suspect had been subject to an agreement under which he would be searched for weapons every day when arriving at school.
These arrangements, he said, are typically begun because of concerns over past behavior.
Michael Hancock, mayor of Denver, said authorities considered the suspect "armed and dangerous."
"We know now he's an African American juvenile, he wears an Afro, with a hoodie on that had an astronaut on it," he told reporters.
"We ask you to be careful not to approach him. Obviously he is armed and dangerous and willing to use the weapon, as we learned this morning," Hancock added.
Wednesday's shooting at East High School came just weeks after a 16-year-old student was fatally shot in his car outside the same school.
Classes at the school have been canceled for the rest of the week, Denver Public Schools Superintendent Alex Marrero said.
When students return, armed officers will be present on campus for the remainder of the school year, he added.
The Denver Post reported that the city's elected school board voted in 2020 to get rid of police officers from schools as part of a national reckoning over race and policing in the wake of the death of George Floyd.
Board members argued the presence of officers was detrimental to students of color, the Post said.
School shootings in the United States are alarmingly common, despite public anguish in the wake of the high-profile massacres at Sandy Hook and Uvalde, among others.
Students all over the country are taught how to respond to an "active shooter" on campus, and debate continues to swirl about arming teachers.
While an overwhelming majority of Americans favor stricter controls on who can have a gun, the country's political class is deadlocked, with conservative voices arguing a constitutional right to bear arms cannot be infringed.
(Except for the headline, this story has not been edited by NDTV staff and is published from a syndicated feed.)